Tag: Bill Johnston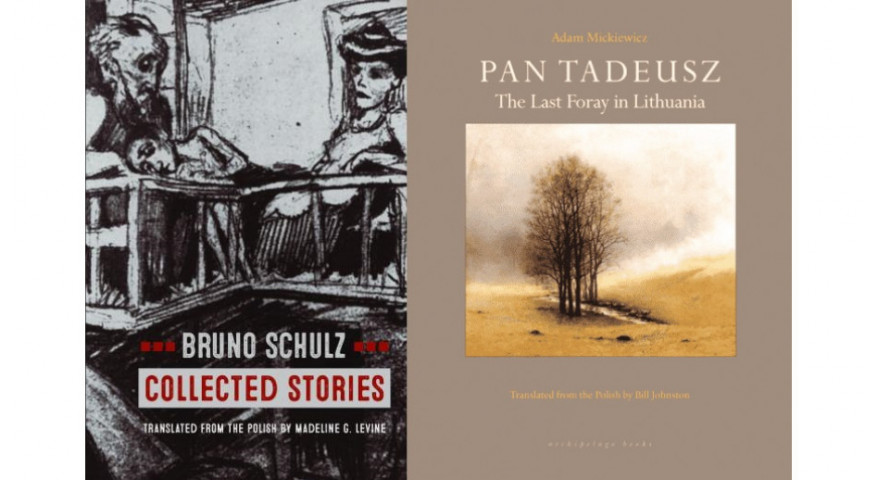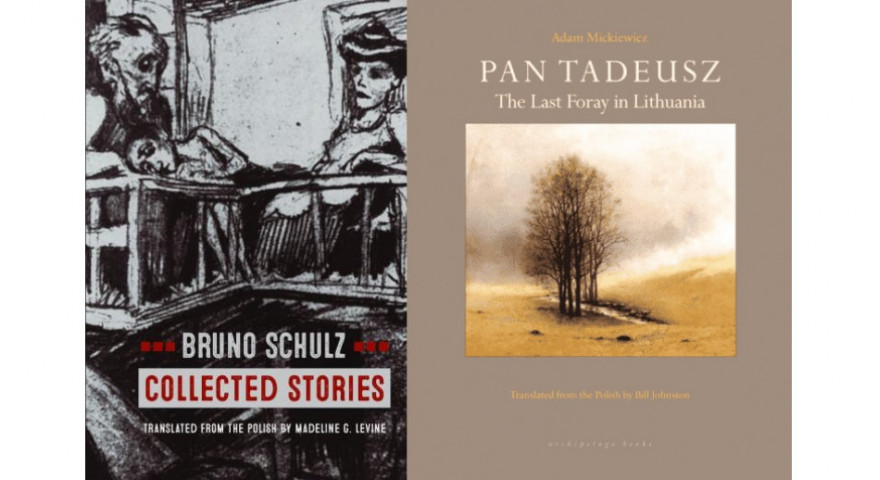 10.09.2019
Translations of Mickiewicz and Schulz nominated for the prestigious American National Translation Award
Two translations of Polish books have been included in the longlist of translations nominated for the prestigious National Translation Award granted by the American Literary Translators Association (ALTA). Among the nominees, there are Madeline G. Levine, a winner of Found in Translation Award for her translation of Bruno Schulz, and Bill Johnston, a Transatlantyk Award winner for his translation of Adam Mickiewicz. Both translations have been published with the support of the Book Institute as part of the ©POLAND Translation Programme.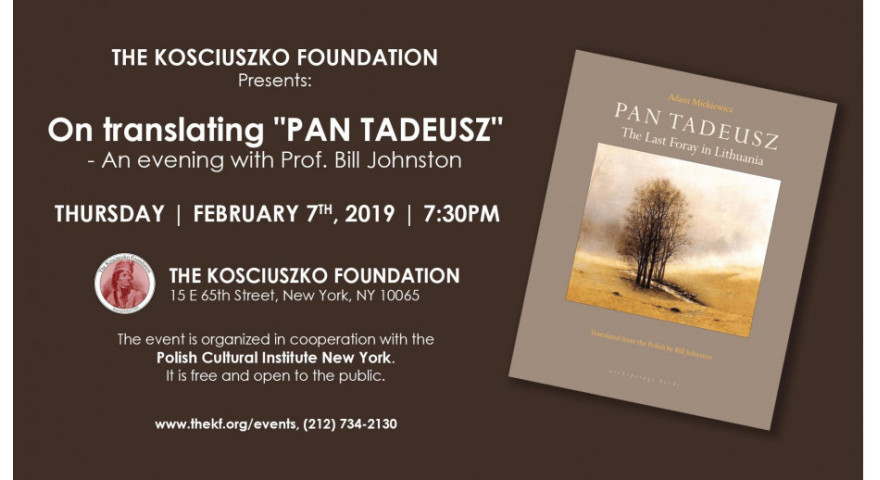 05.02.2019
Meeting with "Pan Tadeusz" and Bill Johnston in New York
This Thursday, at 7.30 p.m. at the Kosciuszko Foundation's headquarters in New York, a meeting will be held with Bill Johnston, the author of the latest translation of Pan Tadeusz into English, which was created thanks to the support of the Polish Book Institute within the ©POLAND Translation Programme. The meeting will be devoted to challenges during the translation of Mickiewicz's masterpiece and the cultural significance of the poem.