Tag: Adam Mickiewicz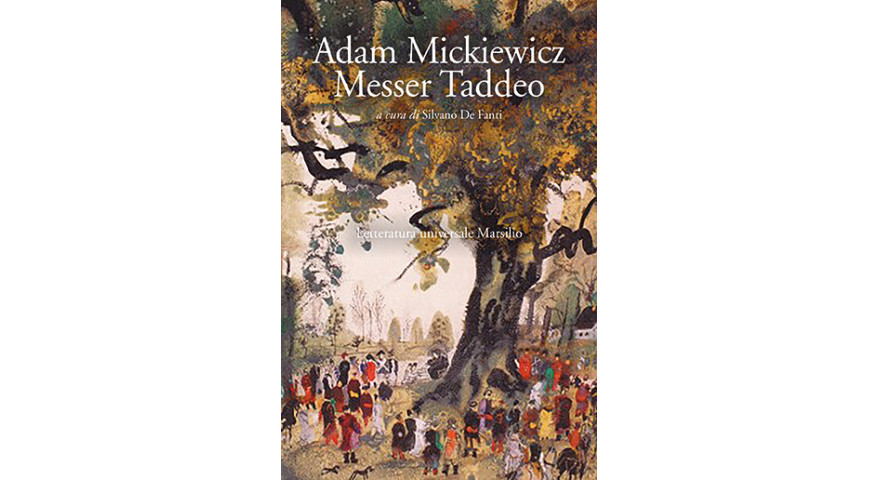 15.11.2018
"Pan Tadeusz" in a new, Italian translation with the support of the Book Institute
Last Thursday in Venice, a new, second ever in Italian, translation of Pan Tadeusz was published. The epic poem, translated by the Polish philologist Silvano De Fanti, was published by the Marsilio publishing house in Venice. The publication was supported by the Book Institute as part of the ©POLAND Translation Programme.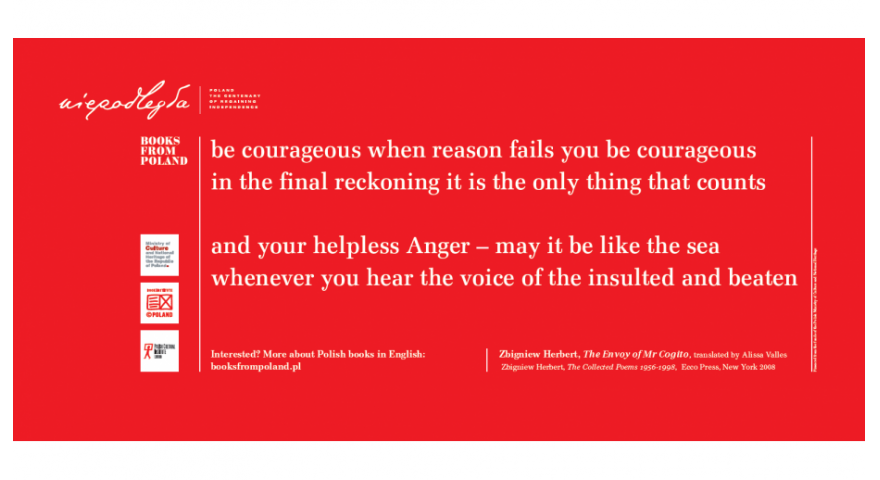 07.11.2018
"Przesłanie Pana Cogito", "Pan Tadeusz", and "Oktostychy" on London Tube
From 5 to 18 November, passengers of the London Underground will be able to read excerpts from Zbigniew Herbert's The Envoy of Mr. Cogito translated by Alissa Valles, Jarosław Marek Rymkiewicz's Oktostychy translated by Marek Kazmierski, as well as a new translation of Pan Tadeusz by Bill Johnston, winner of the Transatlantyk and Found in Translation awards granted by the Book Institute.