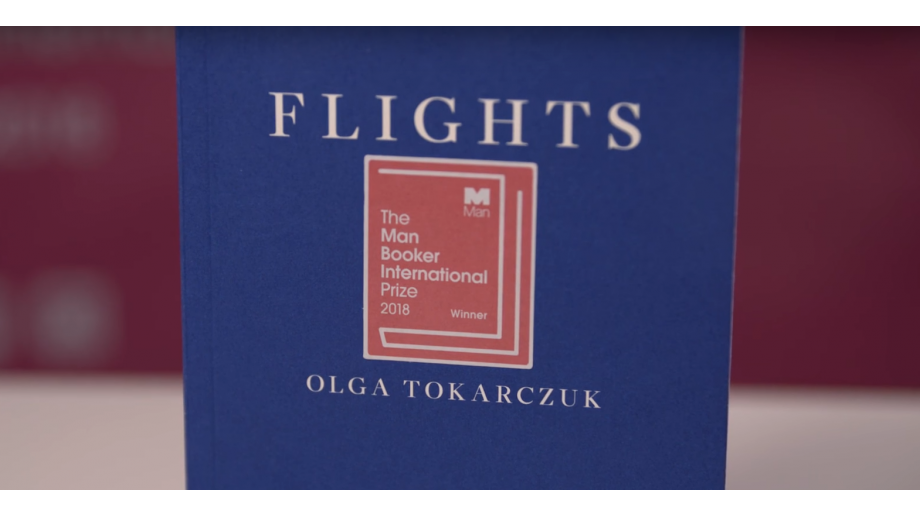 The English version of Olga Tokarczuk's Flights, awarded in London, was published with Book Institute support
We never cease to be delighted by the success of Olga Tokarczuk, who has become the first Polish writer to win the prestigious Man Booker International Prize.

The translation of the award-winning book – published in 2017 in Great Britain as Flights – was rendered by Jennifer Croft (USA), and co-financed by the Book Institute as part of the ©POLAND Translation Program. The book won our Found of Translation award, singling out the most important translation into English in a given year.
Moreover, Jennifer Croft was the Book Institute's guest at the Translator's Collegium in 2009 and 2015. It as here, during her first stay, that she began to be interested in Tokarczuk's work. She participated in Translator Congresses, organized every four years by the Book Institute.
The English-language edition of Flights is the result of the Book Institute's concerted efforts in the preparations for and duration of the Book Fair in London, where Poland was guest of honor in 2017 – the Market Focus. Olga Tokarczuk was one of the pillars of the team of writers representing Poland. The curator of the project was the Book Institute. Even then, there was tangible interest in the writer's work: crowds packed all the meetings with the writer, and all the tickets for the meeting at the The London Review of Books bookshop went in the course of a single afternoon. Advance copies of the English translation of Flights came out for the fair, and Tokarczuk appeared as "Author of the Day" at the organizers' invitation. During the fair, Bookseller wrote of Tokarczuk: "She is probably one of the greatest living writers you have never heard of." From the outset, however, she was taken as an extraordinarily interesting conversationalist, and throughout the year she was invited to important British literary festivals (e.g. Hay Festival, Edinburgh Festival). The English translation of Flights also garnered excellent reviews from the traditional media (Claire Armitstead, Adam Mars-Jones), and popular book bloggers. She was increasingly mentioned as a Booker candidate in the latter half of 2017. Some very fine reviews also appeared in The Guardian and The Spectator, in which the writer's work was compared to Margaret Atwood and W. G. Sebald.
At the end of this year, a further translation of Tokarczuk will be appearing in Great Britain – Drive Your Plough over the Bones of the Dead, and in 2019, a translation of The Books of Jakub.