Tag: Pan Tadeusz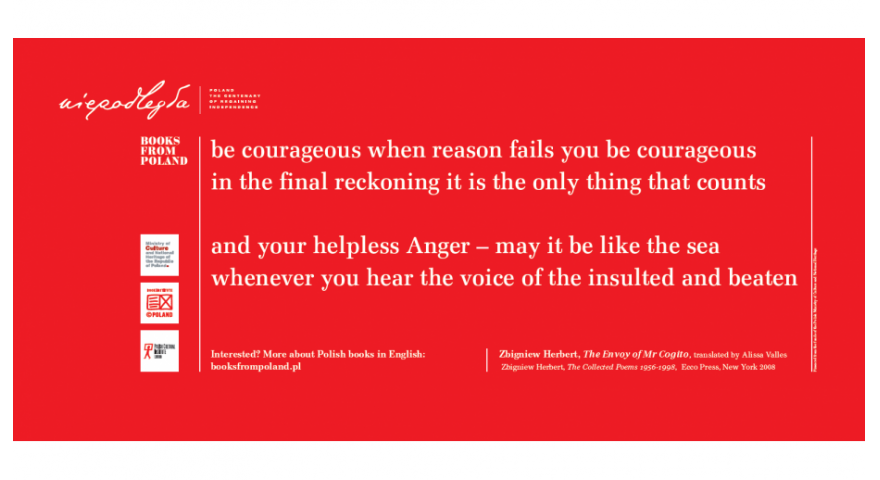 07.11.2018
"Przesłanie Pana Cogito", "Pan Tadeusz", and "Oktostychy" on London Tube
From 5 to 18 November, passengers of the London Underground will be able to read excerpts from Zbigniew Herbert's The Envoy of Mr. Cogito translated by Alissa Valles, Jarosław Marek Rymkiewicz's Oktostychy translated by Marek Kazmierski, as well as a new translation of Pan Tadeusz by Bill Johnston, winner of the Transatlantyk and Found in Translation awards granted by the Book Institute.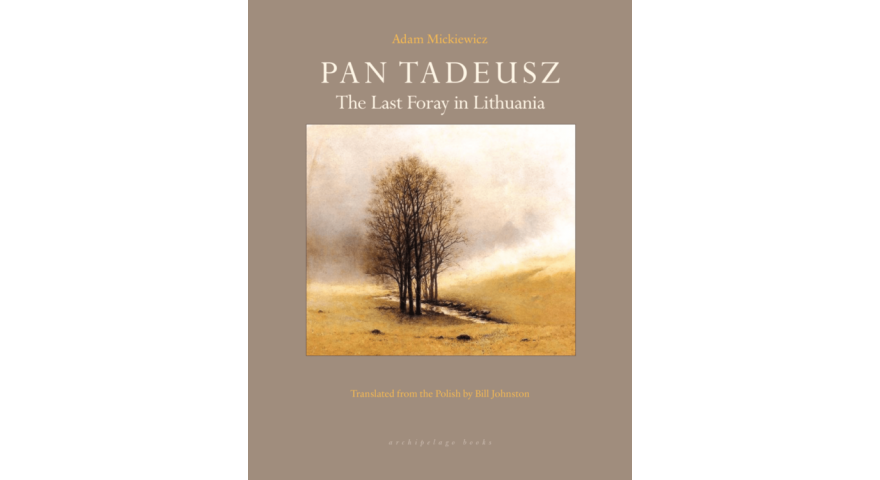 11.10.2018
"Pan Tadeusz" in English. A meeting with the translator, Bill Johnston, a winner of the Transatlantyk Prize
This year's edition of the Literary Traditions Festival will feature Bill Johnston, the winner of the following awards granted by the Book Institute: the Transatlantyk Prize and the Found in Translation Award, the author of the latest translation of "Pan Tadeusz" into English. Johnston is also a translator of works by Juliusz Słowacki, Wiesław Myśliwski, and Witold Gombrowicz. The meeting will be hosted by Dr Marcin Hamkało.