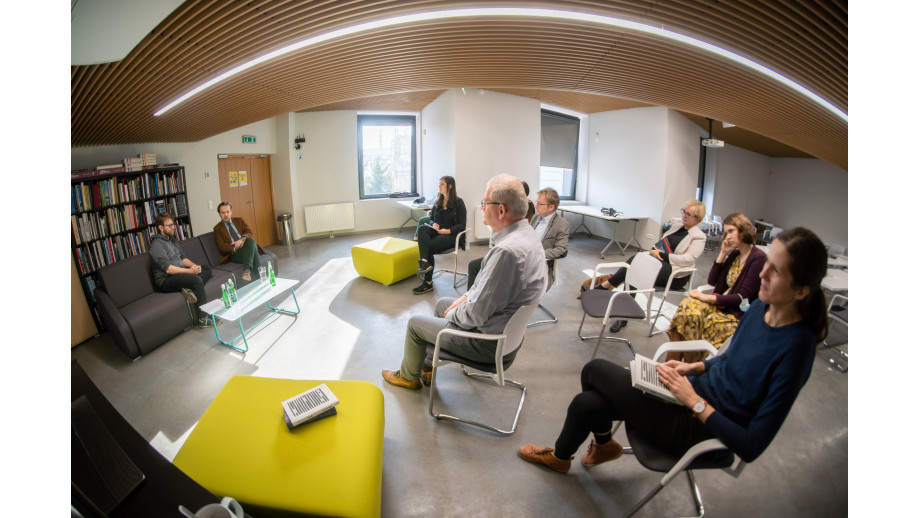 The Czech edition of the School of New Translators has begun! [report and photos]
Last week saw the end of the first stage of the School of New Translators for translators from Polish into Czech. The translation workshop was held in a digital formula, and the course was conducted by Jan Jeništa, who works at the Palacký University in Olomouc. This part of the project was coordinated by the Polish Institute in Prague.
On Tuesday, 16th November, four participants arrived in Krakow to prepare for their translation debuts. For ten days, they will be facing a translation challenge, which is the book Cudze słowa ("Other's Words") by Wit Szostak. Yesterday, aspiring translators had the opportunity to meet the author and ask about issues of interest to them. The meeting was hosted by Krzysztof Cieślik from the Book Institute.
As part of the School for New Translators, Czech students of the art of translation will practice under the watchful eye of their mentor Martin Veselka. Moreover, they will take part in language workshops and lectures on Polish contemporary literature.
During their stay in Krakow, the participants, apart from the secrets of translation studies, will be able to learn more about Polish culture and absorb the atmosphere of the city.
This is the fourth edition of the School of New Translators. Previous editions were held in Israel, Russia, and Arab countries.
The School of New Translators project in the Czech Republic is organised by the Book Institute and the Polish Institute in Prague.
Gallery