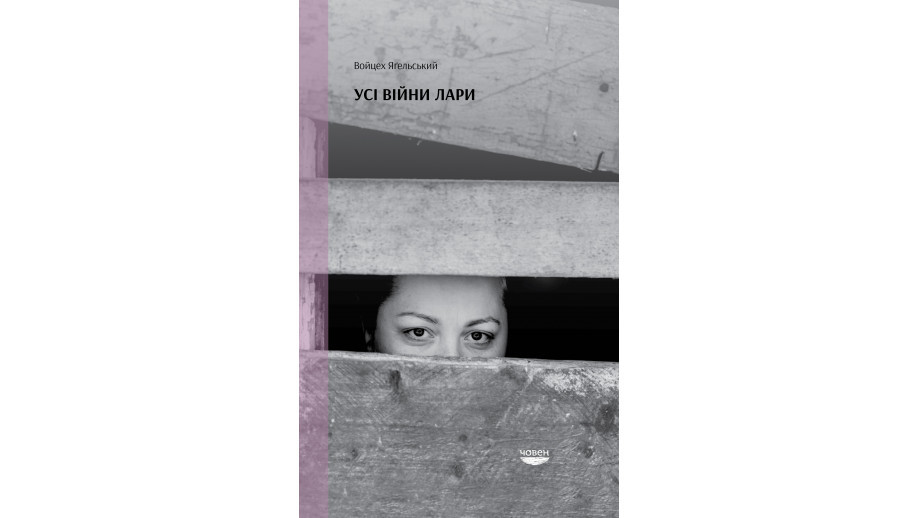 "Wszystkie wojny Lary" by Wojciech Jagielski in Ukrainian with the support of the Book Institute
The translation of Wojciech Jagielski's book Wszystkie wojny Lary ("All Lara's Wars"), translated by Olena Sheremet, has been published in Ukraine. The publication was supported by the Book Institute as part of the ©POLAND Translation Programme.
The Ukrainian translation of Wojciech Jagielski's book was published in Lviv by Choven Publishing House.
The reportage, which had its Polish premiere in 2015, touches upon important issues faced by the contemporary world.
We listen to the stories from Lara's perspective. Her sons, Georgian Chechens, are setting off to Poland. It is here that Shamil and Rashid become Europeans. Afterwards, they go further to the West, where they start families. Years later, however, the European paradise begins to frighten them with its strangeness and spiritual emptiness. They are caught up in the holy war - the war of values they believe to be the greatest. That's how they get to Syria... Lara is still fighting to get them home.
The seemingly disconnected sides of the world - the "Russian continent" with its sphere of influence and the Middle East Caliphate - turn out to be closely intertwined. Wojciech Jagielski describes how fundamentalism emerges at these crossroads.
Thanks to financial support from the Book Institute as part of the ©POLAND Translation Programme, translations of Wojciech Jagielski's books have so far been published in Germany, Spain, the Netherlands, the United States, Italy, and Slovakia.