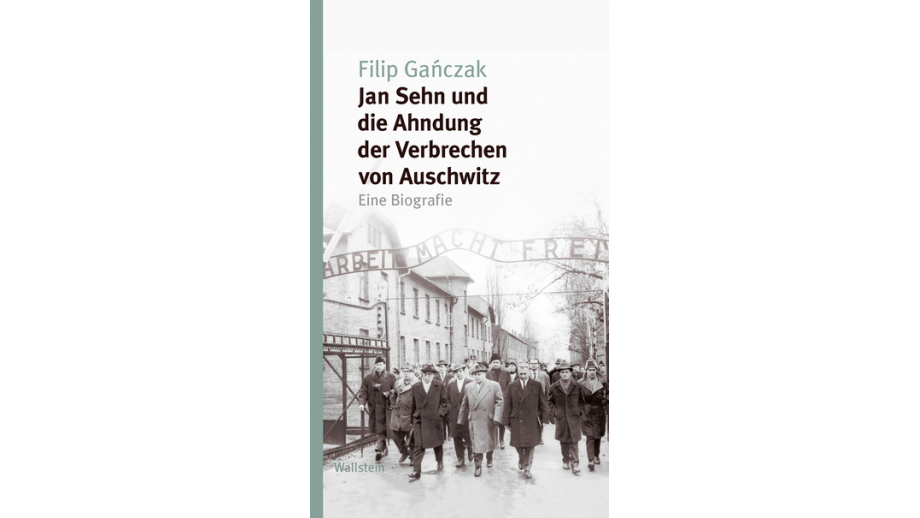 "Süddeutsche Zeitung" about Filip Gańczak's book "Jan Sehn. Tropiciel nazistów"
The daily newspaper Süddeutsche Zeitung published a very favourable review of Jan Sehn's biography, translated by Lothar Quinkenstein. The publication of the translation of Filip Gańczak's book was supported by the Book Institute under the ©POLAND Translation Programme.
The book Jan Sehn und die Ahndung der Verbrechen von Auschwitz, as reads the title of the German edition of Jan Sehn. Tropiciel nazistów ("Jan Sehn. Tracking the Nazis"), was published last year by the Göttingen-based publishing house Wallstein Verlag.
In the pages of a leading German daily newspaper, the author of the article, Professor Stephan Lehnstaedt, called the book "a meticulously reconstructed and well-read report on the life of Jan Sehn".
Translator Lothar Quinkenstein has also translated, among other titles, Uchodźcy ("Refugees") by Henryk Grynberg, his collection of essays Prawda nieartystyczna ("The Non-Artistic Truth") and Żydowska wojna i zwycięstwo ("The Jewish War and the Victory", together with Vera Cerny), as well as Brigida Helbig's Anioły i świnie ("Angels and Pigs"), and Olga Tokarczuk's Opowiadania bizarne ("Tales of the Bizarre"). All the aforementioned books were published with the support of the Book Institute.