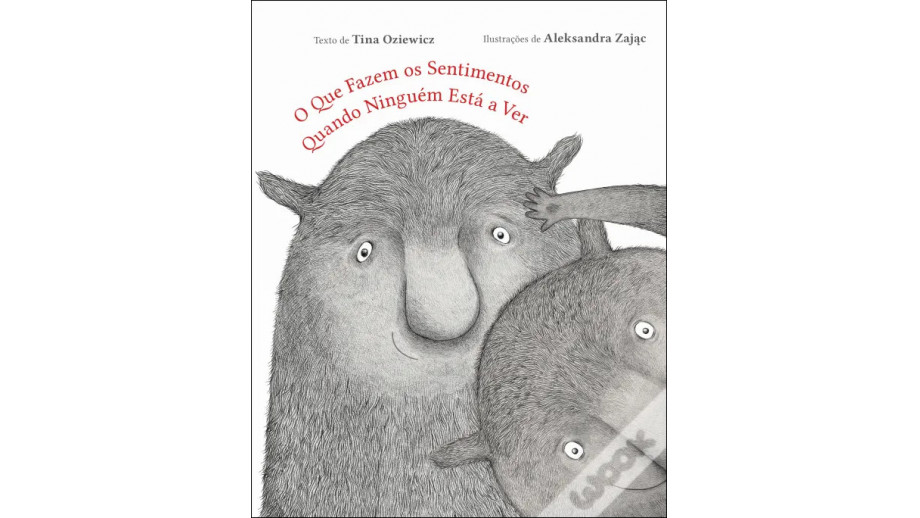 Tina Oziewicz's "Co robią uczucia?" in Portuguese with the support of the Book Institute
A translation of Tina Oziewicz's book Co robią uczucia? ("What Feelings Do When No One's Looking") with illustrations by Aleksandra Zając has been published in Portugal. The publication of the translation by Teresa Fernandes Świątkiewicz was supported by the Book Institute as part of the ©Poland Translation Programme.
The book O que Fazem os Sentimentos Quando Ninguém Está a Ver, as reads the title of the Portuguese translation of the book, was published by the Penguin Random House Grupo Editorial Portugal publishing house.
What Feelings Do When No One's Looking is a witty and heart-warming book explaining what goes on in the world of feelings (and beyond). Tina Oziewicz's concise poetic text, combined with Alexandra Zając's witty illustrations, is moving and imaginative.
Tina Oziewicz is the author of several children's books, among which, apart from What Feelings Do When No One's Looking, the most acclaimed are Masło śpi ("Butter Is Asleep"), Awaria elektrowni ("Power Plant Breakdown"), and Great! Wielka Brytania dla dociekliwych ("Let's Go to Great Britain!") She has been nominated several times for the Polish section of IBBY's Book of the Year Award, as well as in other competitions.
Aleksandra Zając is a graduate of the Faculty of Arts at the University of Opole. She is involved in graphic design, drawing, and clay sculpting. It is the series about feelings on which she worked with Tina Oziewicz that has brought her the greatest recognition in the world of children's book illustration so far.