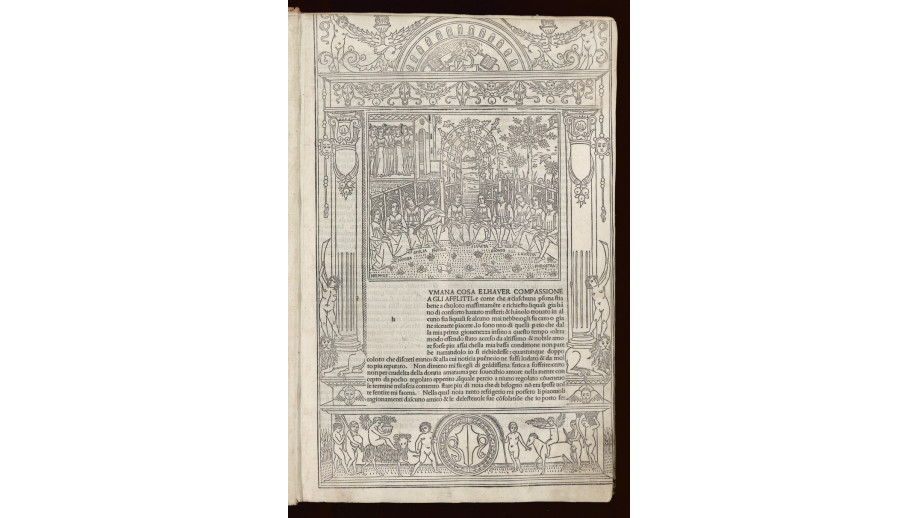 The literary competition "The Decameron of the Times of Covid" in the town of Boccaccio
The literary competition "Tales from Isolation - The Decameron of the Times of Covid" has been organised by the authorities of Certaldo in Tuscany, the hometown of Giovanni Boccaccio. They want the quarantine to be followed by texts just like his The Decameron, written in times of plague.
"Now that the isolation is about to be over and the moment comes when we move on, we can reap the fruits of the time we have had to read, think, and dream of returning to our real life or to another life, " said Giacomo Cucini, the mayor of the medieval town.
He also added, "We are sure that many people have already written or can write a story, real or fictional, that originated in this time."
"Just like Boccaccio, who after the plague in 1348 decided to write a hundred stories as a manifesto of the rebirth of humanity, today, we wish to give a voice to anyone who will tell a literary anecdote or a story, related to the pandemic and isolation caused by Covid-19," explained the mayor of the hometown of the author of The Decameron.
As he said, the aim of this competition is to preserve memories, but also to find strength and inspiration to return to normal life.
Initial suggestions have already been made as to what the stories of the times of coronavirus might be about: daredevil shopping expeditions, practicing sports in secret, the challenges of remote working, and sneaking to secret dates and meetings with friends. Moreover, it is also worthwhile to describe the effort and dedication of the medical personnel or one's dreams, for example, about a whole day at the seaside.
Stories will be collected and published in digital form by local authorities. The authors will be invited to the town of the author of The Decameron.
[source: PAP, Sylwia Wysocka]