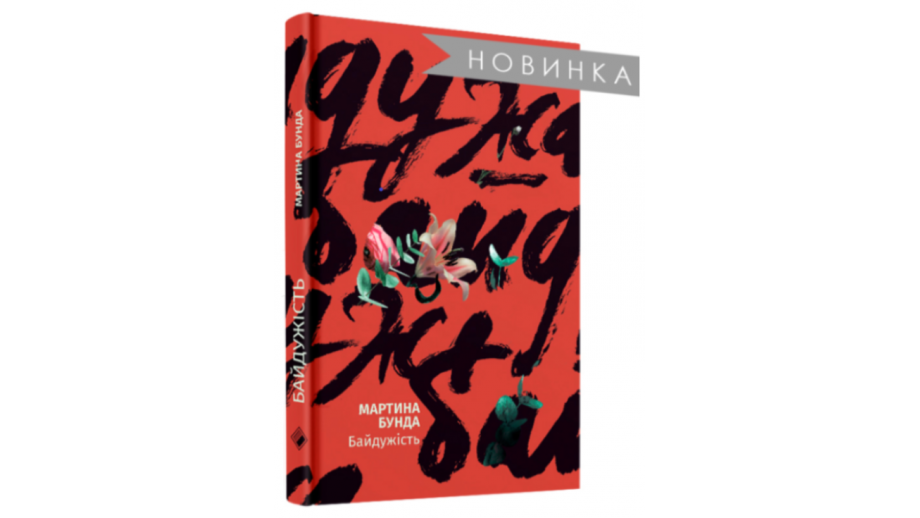 The Book Institute supported the Ukrainian edition of "Nieczułość" by Martyna Bunda
The translation of the novel by Martyna Bunda Nieczułość ("Indifference"), translated by Bohdana Pinczewska, has been published in Ukraine. The publication was supported by the Book Institute as part of the ©POLAND Translation Programme.
The novel Байдужість, as the Ukrainian title reads, was published in January by the Kiev-based publishing house Komora.
Indifference is a novel about a woman bringing up three daughters in Kashubia; it is also Martyna Bunda's literary debut. For this book, the author received the Gryfia Literary Award, nominations for the Nike Literary Award 2018 and the Gdynia Literary Award 2018 in the category of prose.
The writer was born on March 8, 1975 in Gdańsk. She graduated from primary and secondary school in Kartuzy. She is a graduate of Social Policy Institute at the University of Warsaw. From 2012 to 2018, she headed the national department of the Polityka weekly.
Martyna Bunda's novel was included in the "New Books from Poland 2018" catalogue, which serves to promote Polish literature abroad and present the most interesting publishing offerings to foreign publishing houses.