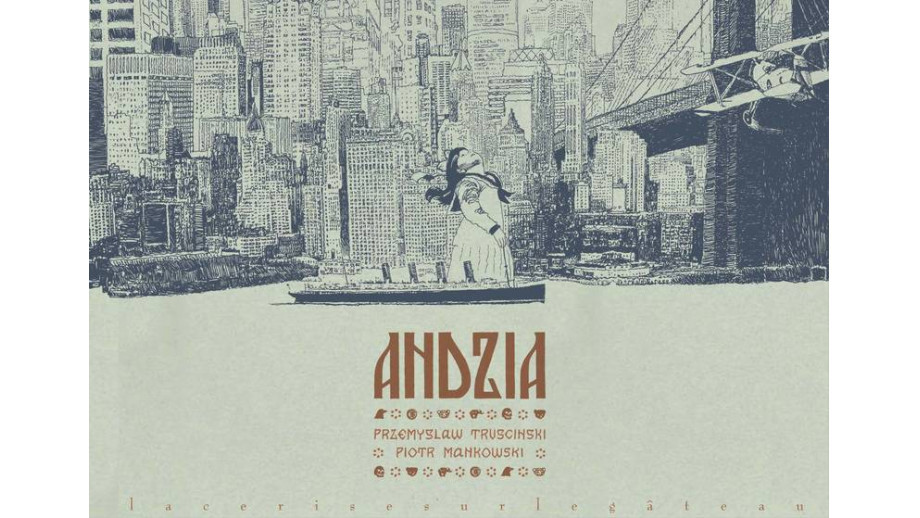 The Book Institute supported the French translation of "Andzia" by Mańkowski and Truściński
A translation of the book Andzia by Bishop Piotr Mańkowski and Przemyslaw Truściński has been published in France. The publication of the translation by Erik Veaux was supported by the Book Institute as part of the ©POLAND Translation Programme.
Andzia was published by the French publishing house Les editions de la Cerise.
The idea for Andzia was quite unusual from the beginning. The illustrator Przemyslaw Truściński decided to illustrate educational poems for children, written over a hundred years ago by Bishop Piotr Mańkowski. Their protagonist is the eponymous Andzia, who disobeys her parents, for which she faces dire consequences. As these poems, modelled on Heinrich Hoffmann's famous Struwwelpeter, are so violent that they are by no means compatible with today's pedagogical standards, Truściński's drawings are also full of horror, dark and surreal. The difference lies in the fact that, for the cartoonist, Andzia is not just a 'naughty child', but rather a rebel who cares little for the expectations of others.
Przemysław Truściński is one of Poland's most interesting comic book illustrators. In addition to Andzia, he has created acclaimed albums Trust. Historia choroby ("Trust. Medical History") and Tymczasem ("Meanwhile", script: Grzegorz Janusz), as well as contributed to numerous anthologies.