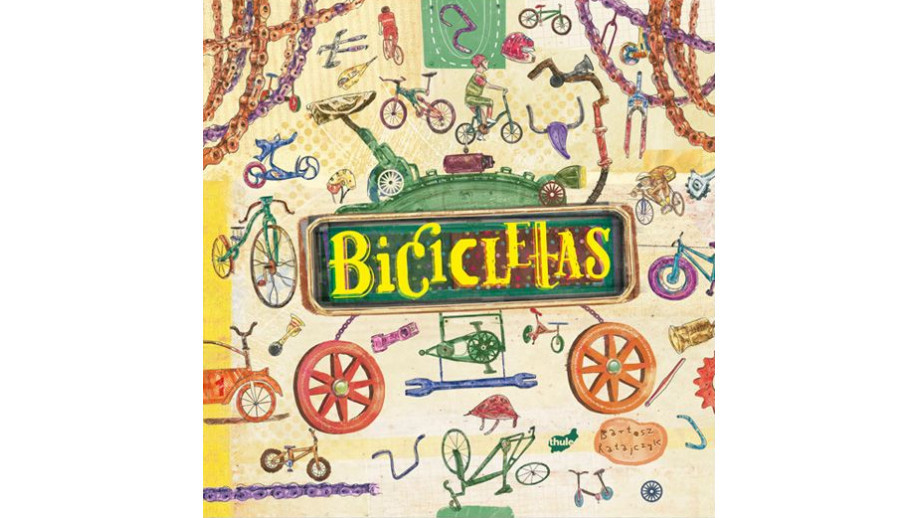 "O rowerach" by Bartosz Ratajczyk in Spanish with the support of the Book Institute
A translation of Bartosz Ratajczyk's book for children O rowerach ("Bicycles"), has been published in Spain. The publication of Karolina Jaszecka's translation was supported by the Book Institute as part of the ©POLAND Translation Programme.
The book Bicicletas, as reads the title of the Spanish translation, was published by the Barcelona-based Thule Ediciones publishing house. At the same time, Ratajczyk's book was also published in Catalan.
Bicycles by Bartosz Ratajczyk is a richly illustrated bicycle compendium addressed to the youngest amateurs of cycling. The book introduces young readers to the different types of bicycles, but also answers the question of why it is so important to get the right bike for one's height and will even remind the readers what to take with them on a cycling trip. However, at first glance, it is not the actual knowledge that attracts the reader to the book, it is Ratajczak's colourful, detailed illustrations that do so.
Bartosz Ratajczak is a graduate of the Academy of Fine Arts and the University of Arts in Poznań. First published in 2021, Bicycles is his book debut.