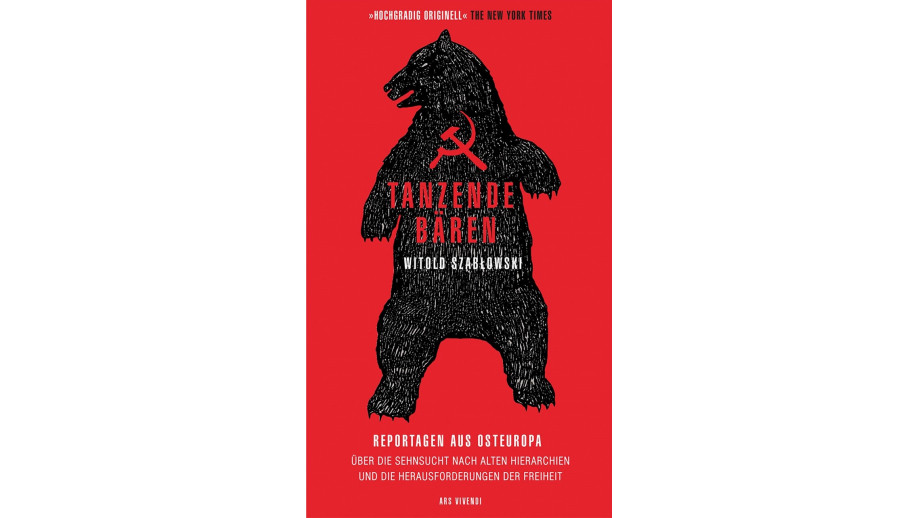 Szabłowski's "Tańczące niedźwiedzie" in German with the support of the Book Institute
In Germany, a translation of reportage collection Tańczące niedźwiedzie ("Dancing Bears") has been published. The book was translated by Joanna Manc. The publication of Witold Szabłowski's book was supported by the Book Institute as part of the ©POLAND Translation Programme.
The book Tanzende Bären, as reads the title of the German translation of the book, has been recently published by Ars Vivendi publishing house in Cadolzburg.
The story of freed dancing bears finds a surprising continuation in the history of our exodus from communism. In Dancing Bears, Szabłowski watches the bears in Bulgaria who are learning freedom anew, he wanders around the countries that are still waiting for freedom and those that have it in excess. He hitchhikes around Kosovo, proclaiming its independence, gives rides in a knackered Peugeot to Cubans fearing for the life of Fidel Castro, argues with Stalin-adoring tour guides at the Stalin museum, smuggles a car into Ukraine, and stays overnight at Victoria London station with a homeless woman from Pabianice, Poland. In his reportage, we all turn out to be dancing bears, to whom freedom brings both relief and pain.
As part of the ©POLAND Translation Programme, the Book Institute has also supported three other translations of Dancing Bears: into Slovak (translated by Karol Chmel, 2017), English (translated by Antonia Lloyd-Jones, 2018), and Chinese (translated by Wei-Yun Lin-Górecka, Taiwan 2019).