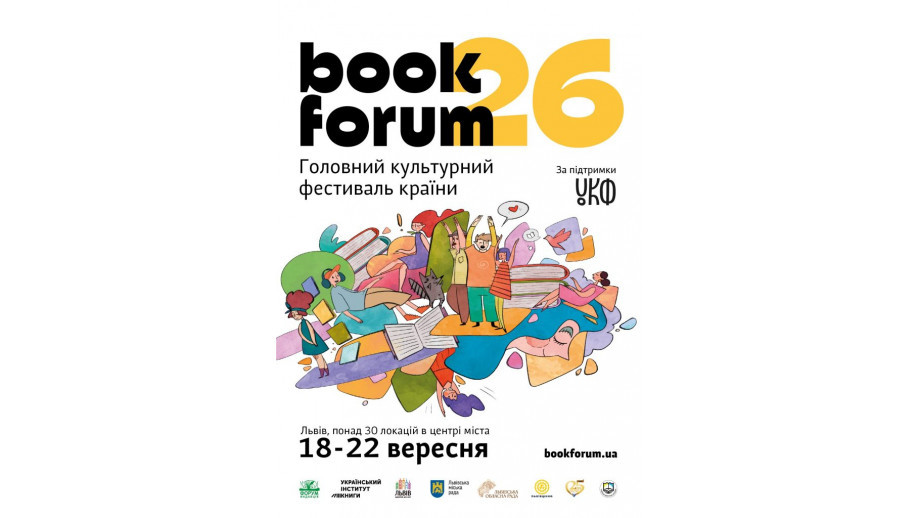 Polish Literature at the 26th International Book Fair - Publishers' Forum in Lviv
The 26th International Book Fair – Publishers' Forum, one of the largest book fairs in Ukraine, ended in Lviv. Every year Polish literature is present at the fair, promoted by the Book Institute and the Polish Institute in Kiev.
The book fair consisted of 700 events attended by more than 1000 guests from Ukraine and abroad.
The Book Institute invited Rafał Kosik, Wojciech Jagielski, Julia Fiedorczuk, and Joanna Siedlecka to Lviv. Thanks to the support of the Polish Institute in Kiev, Ukrainian readers had a chance to meet with Łukasz Orbitowski, Aneta Prymaka-Oniszk, and Konrad Janczura.
"We are in Lviv every year. We came with literature and writers, but also with our flagship project, the great campaign "Small Book - Great Man", which has been going on for two years now. We share the experiences of this campaign with Ukrainians," Dariusz Jaworski, Director of the Book Institute, told Polish Press Agency (PAP).
In his opinion, the interest in Polish books in Ukraine is enormous. "This is due to, among other things, the support of Ukrainian publishers through our translation programme. Every year, we publish a dozen or so books within the framework of this programme, " he emphasised during the phone call.
As in previous years, the Book Institute presented the most interesting new publications from Poland and premieres of Ukrainian translations of books by Polish authors.
The Lviv fair ended on Sunday.
[source: PAP, Jarosław Junko]