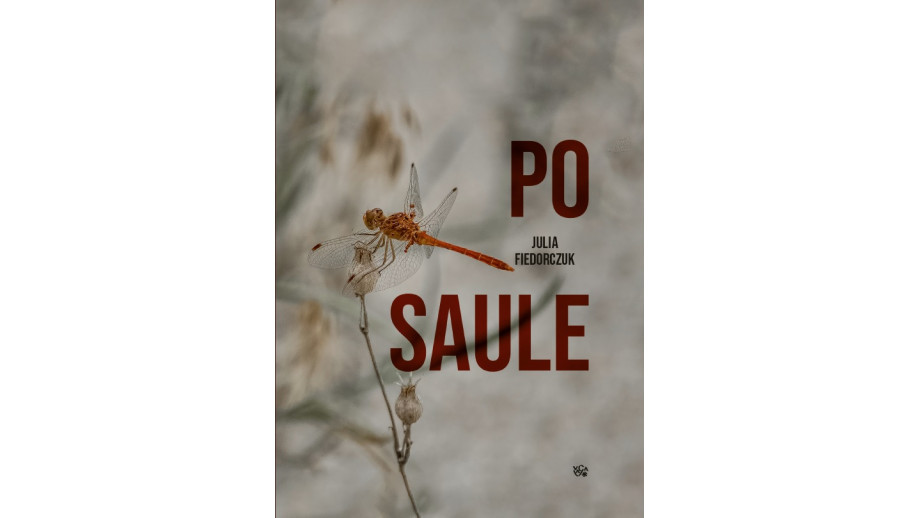 Julia Fiedorczuk's "Pod słońcem" in Lithuanian with the support of the Book Institute
Julia Fiedorczuk's novel Pod słońcem ("Under the Sun"), translated by a prominent translator of Polish literature into Lithuanian Kazys Uscila, has just been published in Lithuania with the support of the ©Poland Translation Programme.
The novel Pa saule, as reads the title of the translation of the book, was published by the Vilnius-based Leidykla VAGA publishing house.
Under the Sun by Julia Fiedorczuk - nominated for, among others, the Nike Award for Nieważkość ("Weightless") - is a moving saga about people who have to live in difficult times, adapt and change, and, at the same time, constantly face the past, for what is rejected always comes back.
At the heart of the story are Misha and Miłka, their complicated marriage and life's journey; through the memories of the main characters, the reader travels in time - to the pre-war period and horrific wartime incidents, and in space - from Białystok to Warsaw, and even to the Urals. Through memories, people from the past come to life: Misha's father, Sophie - Misha's first great love, his teacher Francis, who awakened in him a passion for literature, Marianna Zając, hailed as the devil's mistress, Jewdokia Ziemak giving birth to stillborn babies, or the sensitive Jurek Bulka, who listened to the noise from inside the earth.
Among the people described, we find characters who live in an inseparable, inherent connection with nature, and those who seem to live only in a world of books, memories, and reflections. Julia Fiedorczuk creates extremely colourful and original portraits of people who form the essence of multicultural, multilingual and contradiction-ridden Podlasie.
Kazys Uscila's translations have won numerous awards. His translations of Wiesław Myśliwski's novels are particularly renowned.