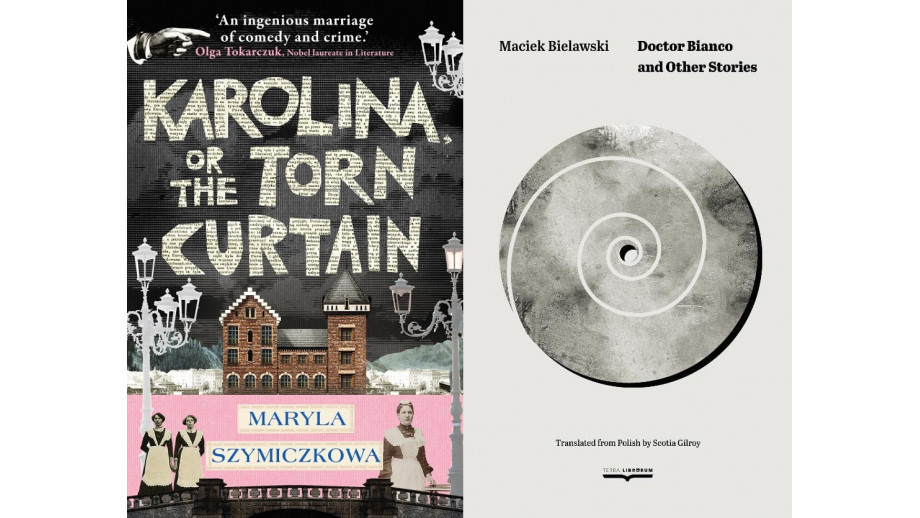 Jacek Dehnel, Piotr Tarczyński, and Maciek Bielawski nominated for the EBRD Literature Prize
The ten nominees for the fifth edition of the European Bank for Reconstruction and Development (EBRD) Prize included the English translation of Doktor Bianko i inne opowiadania by Maciek Bielawski as well as Rozdarta zasłona by Maryla Szymiczkowa (the duo Jacek Dehnel/Piotr Tarczyński). The author of the translation of the first book (Doctor Bianco and Other Stories), which was supported by the Book Institute as part of the ©Poland Translation Programme, is Scotia Gilroy, while the second book (Karolina, or the Torn Curtain) was translated by Antonia Lloyd-Jones.
The EBRD Literature Prize is open to books written by writers from nearly forty countries in Central and Eastern Europe, Asia, the Middle East, and North Africa, which have been translated into English. The first prize is €20,000 and is divided between the author and translator.
Last year, the award was granted to Szczepan Twardoch for his book Król ("The King of Warsaw"), translated by Sean Bye. The first edition took place four years ago, and the winners were the Turkish writer Burhan Sönmez, the author of the book Istanbul, Istanbul (published in Poland by the Książkowe Klimaty publishing house), and the translator Ümit Hussein. Three years ago, the winners were Hamid Ismailov and the translator of his novel The Devil's Dance - Donald Rayfield, whereas two years ago - Grigory Kanovich and the translator of his novel Devilspel - Yisrael Elliot Cohen.
The list of nominees can be found on the award website.