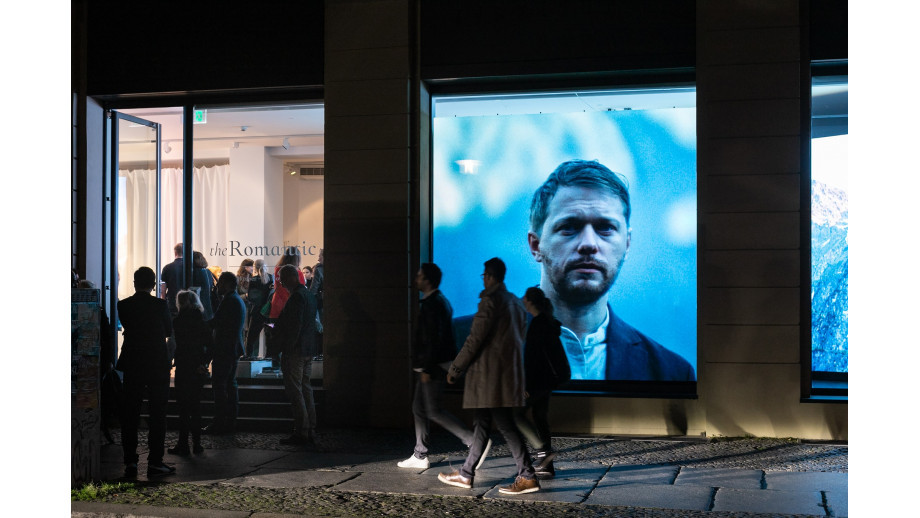 Installation "The Romantic" at the Polish Institute in Berlin celebrating the Year of Polish Romanticism
Since 18th October, the multimedia installation 'The Romantic' has been on display at the Polish Institute in Berlin. The project of the Adam Mickiewicz Institute is part of the celebrations of the Year of Polish Romanticism and it honours the 200th anniversary of the first edition of Adam Mickiewicz's Ballady i romanse ("Ballads and Romances"), considered to be the symbolic beginning of Romanticism in Polish literature.
Visitors can 'immerse themselves in the Polish landscape, accompanied by the ballad Romantyczność ("The Romantic") - a tender hymn to humanity, empathy, sensitivity, and the voice of youthful defiance against callousness. The role of narrator and protagonist is assumed by the French-Polish actor Philippe Tłokiński," the organisers report. "The aim of the project is for an outstanding work of Polish Romantic literature to permeate the urban space."
One of the elements of the installation is a poetry volume with three works by Mickiewicz: The Romantic, Do samotności ("To Solitude")", and Stepy akermańskie ("The Akerman Steppe") translated into German by Hans-Peter Hoelscher-Obermaier, Karl Dedecius, and Martin Remané and into English by W.H. Auden, Rolfe Humphries, and Bill Johnston.
The project is curated by Mikołaj Baliszewski, art historian, curator of exhibitions and multimedia projects in the field of digital culture. Natalia Jakubowska and Łukasz Gronowski, a directing duo that has worked with, among others, the Warsaw Uprising Museum and the POLONA Digital National Library, are responsible for directing the artistic film, which is an integral part of the video installation.
The Adam Mickiewicz Institute's project celebrating the Year of Polish Romanticism was created in cooperation with the Polish Institutes in Paris and Berlin and is co-financed by the Ministry of Culture and National Heritage of the Republic of Poland. "The Romantic" is held under the National Patronage of the President of the Republic of Poland, Andrzej Duda, on the Centenary of the Poland's Regaining of Independence.
The installation can be visited at the Polish Institute in Berlin until 13 November.
Source: Polish Press Agency (PAP)