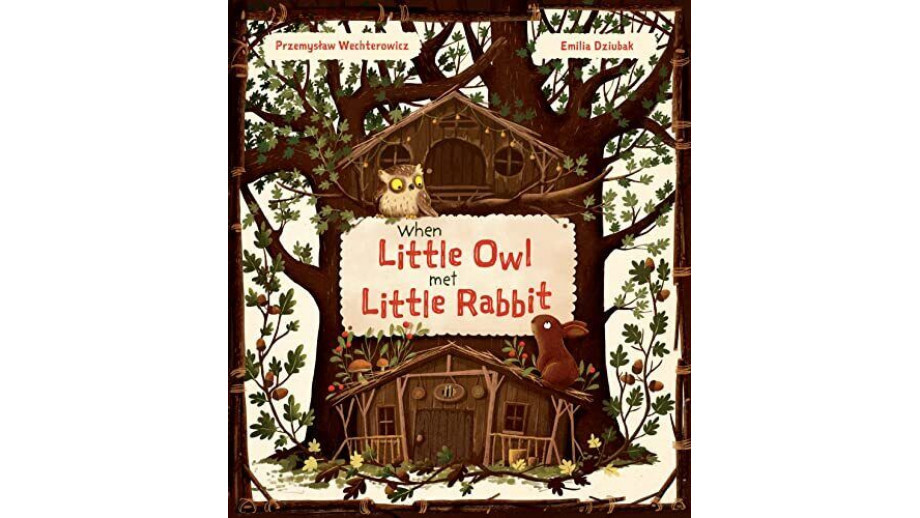 "Na zawsze przyjaciele" by Przemysław Wechterowicz and Emilia Dziubak translated into English
A translation of the children's book Na zawsze przyjaciele by Przemysław Wechterowicz and Emilia Dziubak has been published in the UK. The publication of the book translated by Polly Lawson was supported by the Book Institute as part of the ©POLAND Translation Programme.
The English translation of Wechterowicz and Dziubak's book is entitled When Little Owl Met Little Rabbit. It was published in the British Isles by Floris Books.
Written by Wechterowicz, the book tells the story of a rabbit and an owl - inhabitants of the same oak tree who did not know each other for a long time, despite being neighbours. It was difficult for them to meet because the two animals have completely different lifestyles - one sleeps at night and the other during the day. However, when they finally meet, they become friends despite their differences. An integral part of the story told by Wechterowicz are the illustrations by Emilia Dziubak.
Both Emilia Dziubak and Przemysław Wechterowicz are well-known children's book authors on the Polish market. Wechterowicz has written more than forty books for children in his career. He is widely translated into foreign languages - his works have already appeared in more than 20 languages. Emilia Dziubak has also illustrated more than forty books. Apart from Wechterowicz, she has worked with authors such as Paweł Pawlak, Katarzyna Piętka, Zofia Stanecka, and Grzegorz Kasdepke.