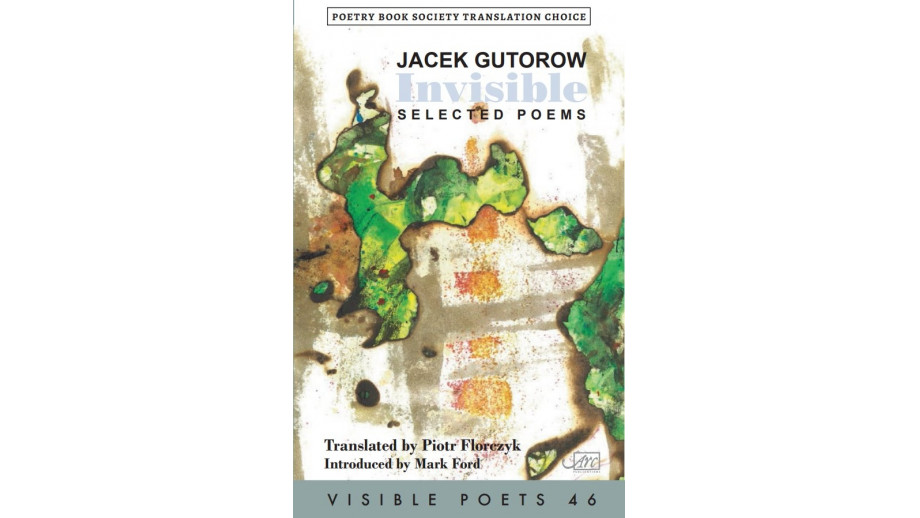 English translation of Jacek Gutorow's volume of selected poems to be published in September
A volume of translations of Jacek Gutorow's poems, Invisible, will be published by Arc Publications in September. This will be the second selection of the poet's poetry in English translated by Piotr Florczyk.
In 2012, Gutorow's collection of poems The Folding Star and Other Poems was published in the United States. The volume Invisible, with an introduction by Mark Ford, has been selected as a recommendation for Autumn 2021 by the esteemed Poetry Book Society.
Piotr Florczyk, the author of the translation, is a poet and translator of Polish contemporary poetry into English. Apart from Gutorow's poems, his translation output includes poetry selections by Wojciech Bonowicz, Julian Kornhauser, Anna Świrszczyńska, Jarosław Mikołajewski, Paweł Marcinkiewicz, and Dariusz Sośnicki.
In 2016, the Book Institute, the Polish Cultural Institute in London, the Polish Cultural Institute in New York, and the Polish Institute in New Delhi awarded Florczyk the 'Found in Translation' Award 2016 for his translation of Anna Świrszczyńska's volume of poems Budowałam barykadę ('Building the Barricade'), which was published by Tavern Books publishing house.