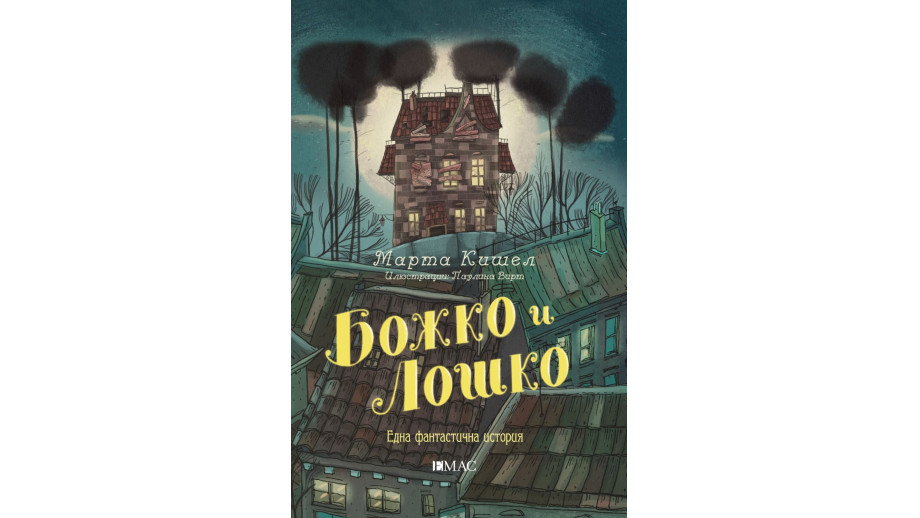 Bulgarian edition of Marta Kisiel's "Małe Licho i tajemnica Niebożątka" with the support of the Book Institute
The book Małe Licho i tajemnica Niebożątka ("Little Imp and the Secret of Niebożątek") by Marta Kisiel has been recently published in Bulgaria. The publication of the book translated by Milena Mileva was supported by the Book Institute as part of the ©POLAND Translation Programme.
The Little Imp... was published by the EMAS Publishing in Sofia.
In an eerie old house off the beaten track, behind a high fence, lives a boy named Bożek, also called Niebożątek, who is never alone. Apart from an old treasure chest and the coolest mum in the world, he also has the truest guardian angel... and under his bed lives a monster who keeps stealing his slippers. However, there comes a day when Celestin must finally leave his unusual home and get to know the world on the other side of the fence - a world without the hum of angel wings and the grip of monstrous tentacles. Is he ready for this? And is the world itself also ready for Bożek and the great secret the boy is carrying?
With the support of the ©POLAND Translator Programme, the translator of the book, Milena Mileva, has also recently translated Przezroczystość ("Transparency") by Marek Bieńczyk (2019) and Tańczące niedźwiedzie ("Dancing Bears") by Witold Szabłowski (2020).