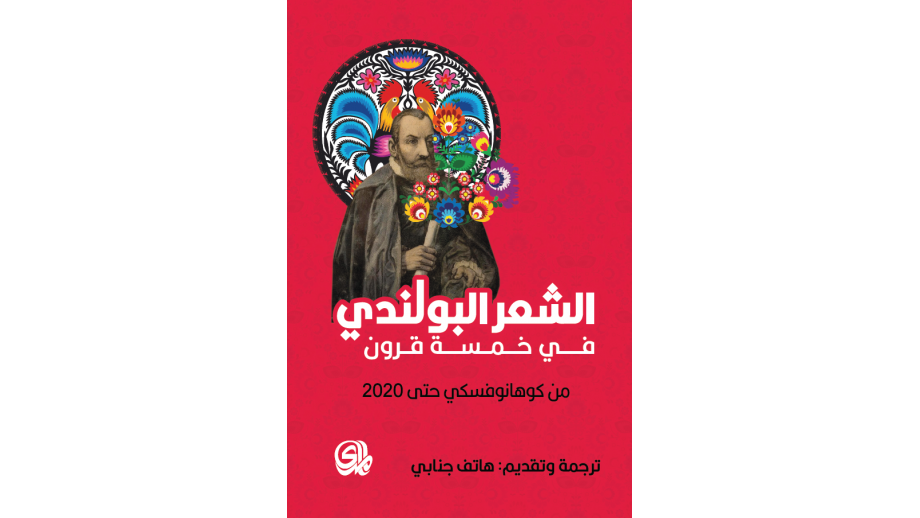 A monumental anthology of Polish poetry in Arabic selected and translated by Hatif Janabi
The anthology Five Centuries of Polish Poetry from Kochanowski to 2020, selected and translated by Hatif Janabi, who also provided an introduction and footnotes, has recently been published in Arabic. The publication was supported by the Book Institute as part of the ©POLAND Translation Programme.
The anthology was published in March 2021 in Baghdad and Beirut by the Al Mada publishing house. It contains over 400 poems by 65 Polish poets in chronological order. The whole book comprises 912 pages.
The publication was of great interest to readers and critics of the Arab world.
Hatif Janabi is a translator of Polish literature into Arabic. He has translated such giants of Polish literature as Adam Mickiewicz, Czesław Miłosz, Wisława Szymborska, Juliusz Słowacki, Zbigniew Herbert, Tadeusz Różewicz, Stanisław Grochowiak, Adam Zagajewski, Edward Stachura, Rafał Wojaczek, Ryszard Kapuściński, Olga Tokarczuk, and Leszek Kołakowski. His translations of Czesław Miłosz's Hymn o perle ("The Poem of the Pearl") and Stanisław Lem's Solaris have recently been published.