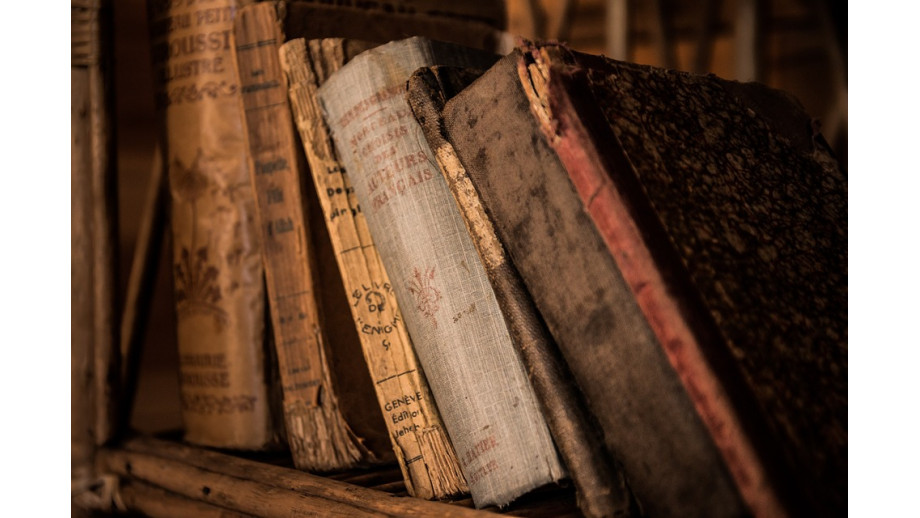 Works of Polish literature available under CCA 3.0
"Access to Literature" is the Polish Book Institute's programme implemented as part of the "National Programme for the Development of Reading for the years 2014-2020".
We would like to kindly inform you that within the programme 'Access to Literature' realised in the years 2014-2020, the Book Institute has acquired the rights for:
I. Works made accessible under the Creative Commons Attribution 3.0 Poland
1. Miazga (The Pulp), Ciemności kryją ziemię (Darkness Covers the Earth) by Jerzy Andrzejewski
2. Sztuka czytania (The Art of Reading) by Henryk Bereza
3. And, Ajol by Stanisław Czycz
4. Ballada rycerska (Knightly Ballad), Wiersze wybrane [Selected Poems] (edition from the year 1978) by Stanisław Grochowiak
5. Odwrócone światło (Reversed Light) by Tymoteusz Karpowicz
6. Listopadowy wieczór (November Evening), Dziecko przez ptaka przyniesione (Brought by a Bird), Ethos społeczny literatury polskiej (Social Ethos of Polish Literature); Literatura i hodowla (Literature and Culture); Rozterki Polaków (Poles' Dilemmas) by Andrzej Kijowski
7. Świat nie przedstawiony (Unrepresented World) by Julian Kornhauser and Adam Zagajewski
8. Dom, pokarmy (Home, Foods) by Krystyna Miłobędzka
9. Piotruś (Little Peter), Niespokojni (The Restless), Dzień i noc (Day and Night), Sarni braciszek (The Little Doe Brother), Prawdziwa opowieść (True Story), Powrót (Return), Waadi (The Wadi), Miasteczko (Little Town) by Leo Lipski
10. Cudowna melina (Wonderful Den) by Kazimierz Orłoś
11. Panny szczerbate (Snuggletooth Misses) by Marian Pilot
12. Cztery sekundy (Four Seconds), Złoty robak (Golden Fisherman) by Mieczysław Piotrowski
13. Konopielka by Edward Redliński
14. Series Na wysokiej połoninie [On the high pastures] (I. Prawda starowieku: obrazy, dumy i gawędy z Wierchowiny Huculskiej [Truths of the old days: images, contemplations, and stories from Verkhovyna II. Nowe czasy: Ks. 1. Zwada, Ks. 2. Listy z nieba [New Times: Book 1.The Fray, Book 2.Letters from Heaven, III. Barwinkowy wianek [Periwinkle Wreath]) by Stanisław Vincenz
15. Chleb rzucony umarłym (Bread for the Departed) by Bogdan Wojdowski
16. Modernizm polski (Polish Modernism), Życie na niby: Szkice z lat 1939–1945 (Living As If: Sketches from 1939-1945), Rzecz wyobraźni [The Question of Imagination] (edition from the year 1977) by Kazimierz Wyka.
Creative Commons Attribution License 3.0 Poland enables the licensee to freely exploit the works – including their copying and distribution in any medium or format (e-book, audiobook, etc.) and various other uses (inter alia translations into foreign languages, adaptation, screening, and staging). The exploitation of works can serve any purpose, including commercial purposes. The work should be marked accordingly, a link to the license should be provided, as well as any indication of the changes had there been made any.
Polish and foreign publishers may publish the abovementioned positions without restrictions, respecting the license's terms. The full content of the license is available at the link below:
https://creativecommons.org/licenses/by/3.0/pl/
ATTENTION!
Publishers applying for the ©POLAND Translator Programme and wishing to publish the abovementioned publications are kindly asked to complete and enclose the declaration .
The declaration replaces the required attachment named "License Agreement".
II. Works for which licenses have been acquired (OEL - Open Educational Licenses), with the possibility of termination after five years, namely before the end of 2019, with effect at the end of 2020:
1. Boski Juliusz (The Divine Julius), Nazo Poeta (Nazo the Poet), Tyberiusz Cezar (Tiberius Ceasar) by Jacek Bocheński
2. Eseje dla Kassandry (Essays for Cassandra), Od Berdyczowa do Rzymu (From Berdichev to Rome) by Jerzy Stempowski
3. Mój wiek (My Century) by Aleksander Wat
4. Utwory zebrane [Collected works] (edition from the year 1976) by Rafał Wojaczek.
A license such as OEL allows selected categories of recipients, such as educational institutions, universities, cultural institutions, and non-governmental organisations conducting scientific or educational activities, to benefit from the works for scientific and educational purposes, within the limits corresponding to the justified needs of their users. The license does not entitle beneficiaries to publish works in book form (including the form of an e-book or an audiobook), or to enter works into commercial circulation. The license does not authorise the use of works as part of dependent works, including translations into foreign languages, adaptation, screening, staging, etc.
The programme "Access to Literature" was implemented as part of the National Programme for the Development of Reading in 2014-2016.