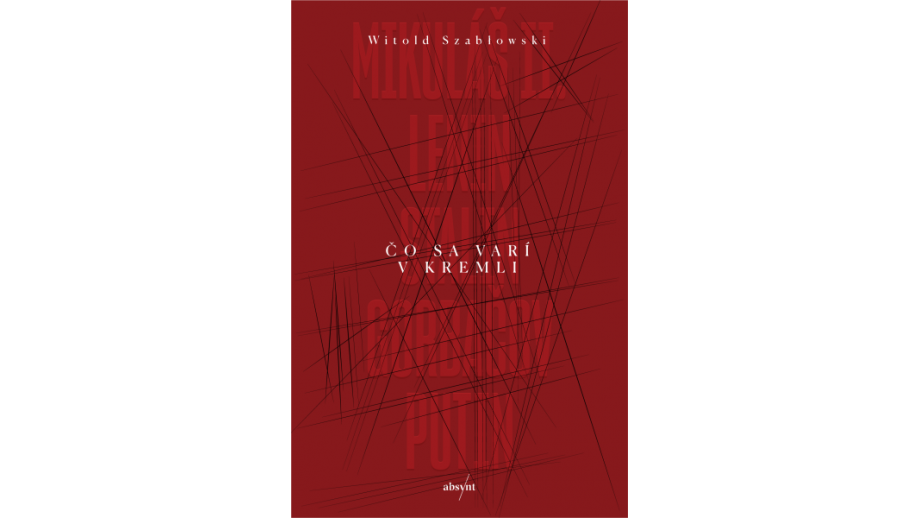 Witold Szabłowski's "Rosja od kuchni" in Slovak with the support of the Book Institute
A translation of Witold Szabłowski's book Rosja od kuchni ("What's Cooking in the Kremlin") has been published in Slovakia. The publication of the translation by Karol Chmel was supported by the Book Institute as part of the ©POLAND Translation Programme.
The book Čo sa varí v Kremli, as reads the Slovak title of What's Cooking in the Kremlin, was published by the Bratislava-based Absynt publishing house.
The book tells us how - and why! - Stalin's cook taught Gorbachev's cook to sing to the yeast dough, why Nina, a cook from the war in Afghanistan, forced herself to think of something pleasant while cooking, who won the competition for the best canteen of those built around Chernobyl just after the disaster, and why Brezhnev hated caviar.
Szabłowski tells the story of Stalin's cook and food tester, who fought an unequal battle with him for his wife's life. Readers will learn the recipe for the first soup that was sent into space and the pasta with turtledoves that was enjoyed by the last Tsar, Nicholas, and they will also read about the cuisine of people who have nothing to eat: about Ukraine, which Stalin pacified through starvation. And about the blockade of Leningrad.
However, in What's Cooking in the Kremlin, the author shows above all how food can serve propaganda.