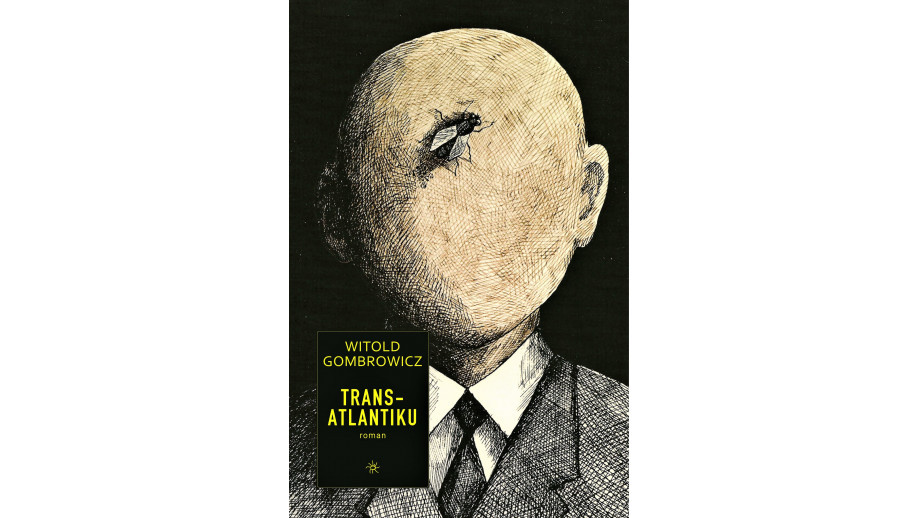 Witold Gombrowicz's "Trans-Atlantyk" in Albanian with the support of the Book Institute
A translation of Witold Gombrowicz's novel Trans-Atlantyk has been published in Albania. The book was translated into Albanian by Edlira Lloha and its publication was supported by the Book Institute as part of the ©POLAND Translation Programme.
In Albanian translation, the title of one of Gombrowicz's most famous novels reads Trans-Atlantiku. It was published by the Pika pa Sipërfaqe publishing house in Tirana, which publishes on the Albanian market the works of prominent writers of world literature, including Kurt Vonnegut, Roberto Bolaño, Jorge Luis Borges, Joseph Conrad, and Philip K. Dick, as well as the most significant twentieth-century thinkers, including Henri Bergson, Louis Althusser, Mircea Eliade, Jean-François Lyotard, and Simone Weil.
In addition to Gombrowicz's Trans-Atlantyk, the Pika pa Sipërfaqe publishing house has also published other outstanding works of Polish literature in Albania. These included Bruno Schulz's short stories, Czesław Miłosz's Zniewolony umysł ("The Captive Mind"), Zygmunt Bauman's Płynna nowoczesność ("Liquid Modernity") and Nowoczesność i zagłada ("Modernity and the Holocaust"), as well as two other works by Gombrowicz, namely Ferdydurke and Dziennik ("Diary"). The latter two, as well as 'Trans-Atlantyk', were translated by Edlira Lloha.