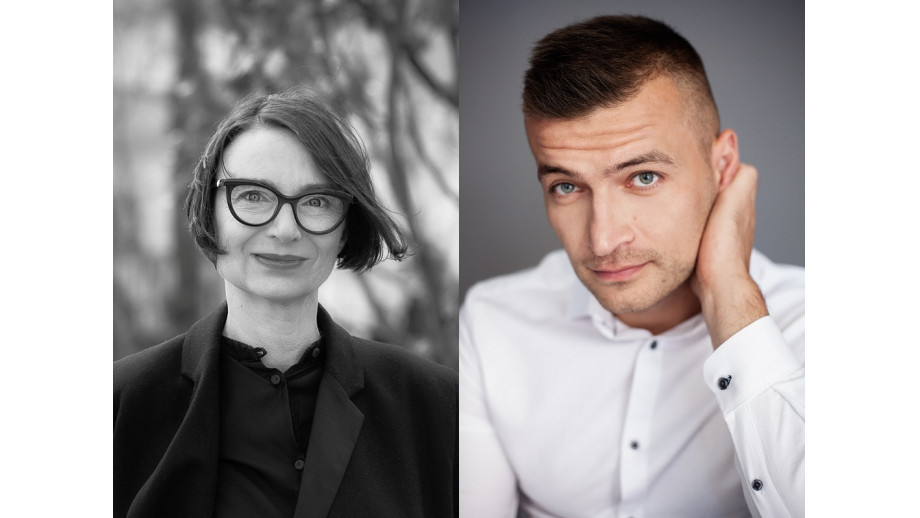 Winners of the Albrecht Lempp Scholarship for 2020: Jakub Małecki and Susanne Fritz
The Foundation for Polish-German Cooperation, the Book Institute, and the Literarisches Colloquium Berlin announce the winners of the Albrecht Lempp Scholarship for 2020:
Jakub Małecki (born 1982) – writer and translator. Author of twelve books, including Dygot ("Shudder") and Ślady ("Traces"), nominated for the NIKE Literary Award. Also nominated for the Angelus Central European Literary Award, the Stanisław Barańczak Award, the Empik Discovery Award, and the Janusz A. Zajdl Literary Award. He is a laureate of the Młoda Polska ("Young Poland") Scholarship of the Minister of Culture and National Heritage (2017). His books are translated into Russian, Dutch, and Finnish. His book Rdza ("Rust") will soon be published in German by the Secession Verlag publishing house.
and
Susanne Fritz (ur. 1964 r.) – writer. She lives in Freiburg im Breisgau. In her book Wie kommt der Krieg ins Kind? (Wallstein Verlag 2018) nominated for the Deutscher Buchpreis literary award, she traces her mother's life through the Polish-German history of the 20th century. "With the disappearance of a generation of witnesses, there are new challenges to memory, the way of commemoration, and telling the story." This is a challenge that the author intends to take up also in Cracow. In her new prose project "Ein zweites Leben", Susanne Fritz "looks for fragments of a forgotten, denied, lost life".
The Albrecht Lempp Scholarship is intended for writers from Poland and Germany as well as for German translators of Polish literature and Polish translators of German-language literature.
Its aim is to cultivate the art of translation and writing in the spirit of literary and translation standards close to Albrecht Lempp as well as to commemorate his contribution to the German-Polish literary exchange.
The scholarship programme consists of two one-month stays in the neighbouring country each year: at Literarisches Colloquium Berlin and in Cracow.
From Poland and Germany, 38 applications were received from writers and translators of literature. The jury consisted of representatives of the founders: Jürgen Jakob Becker (LCB), Joanna Czudec (FGPC), Agnieszka Urbanowska (BI). The honorary member of the jury was Elżbieta Lempp.
***
Albrecht Lempp (1953-2012)
Albrecht Lempp was an outstanding populariser and translator of Polish literature in Germany.
For many years, he was the director of the Foundation for Polish-German Cooperation and made a great contribution to the development of Polish-German relations.
He laid the foundations for a modern system of promoting Poland through literature. As a co-founder of the Book Institute, he received the Transatlantyk Award granted for merits in this field.
Contact for the Albrecht Lempp Scholarship
Fundacja Współpracy Polsko-Niemieckiej (Foundation for Polish-German Cooperation)
ul. Zielna 37
00-108 Warsaw
Contact: Joanna Czudec, joanna.czudec@fwpn.org.pl, +48 22 338 62 65
Instytut Książki (The Book Institute)
ul. Zygmunta Wróblewskiego 6
31-148 Cracow
Contact: Elżbieta Wierzchowska-Ziobro, e.wierzchowska@instytutksiazki.pl, +48 12 61 71 918
Literarisches Colloquium Berlin
Am Sandwerder 5
D-14109 Berlin
Contact: Jürgen Jakob Becker, becker@lcb.de, +49 30 816 99 625