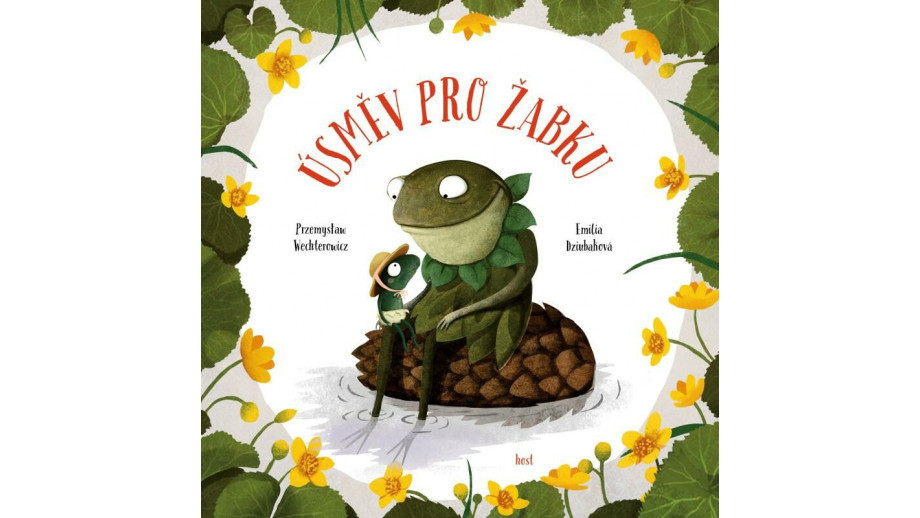 "Uśmiech dla żabki" by Przemysław Wechterowicz and Emilia Dziubak translated into Czech
A translation of the book Uśmiech dla żabki ("A Smile for Little Frog") by Przemysław Wechterowicz and Emilia Dziubak has been published in the Czech Republic. The publication of the book translated by Barbora Kolouchová was supported by the Book Institute under the ©POLAND Translation Programme.
Translated into Czech, the title of Wechterowicz and Dziubak's book reads Úsměv pro žabku. In the Czech Republic, it was published by the Host publishing house.
Written by Wechterowicz and illustrated by Dziubak, the book tells the story of the great value of a smile in our lives. While reading A Smile for Little Frog, little readers can see how the smiles brought on the faces of the different inhabitants of the forest eventually reach and help the sad little frog. As such the story told by the book is a simple one, but the lessons learnt are worth remembering.
Both Emilia Dziubak and Przemysław Wechterowicz are well-known children's book authors on the Polish market. Wechterowicz has written more than forty books for children in his career. He is widely translated into foreign languages - his works have already appeared in more than 20 languages. Emilia Dziubak has also illustrated more than forty books. Apart from Wechterowicz, she has worked with authors such as Paweł Pawlak, Katarzyna Piętka, Zofia Stanecka, and Grzegorz Kasdepke.