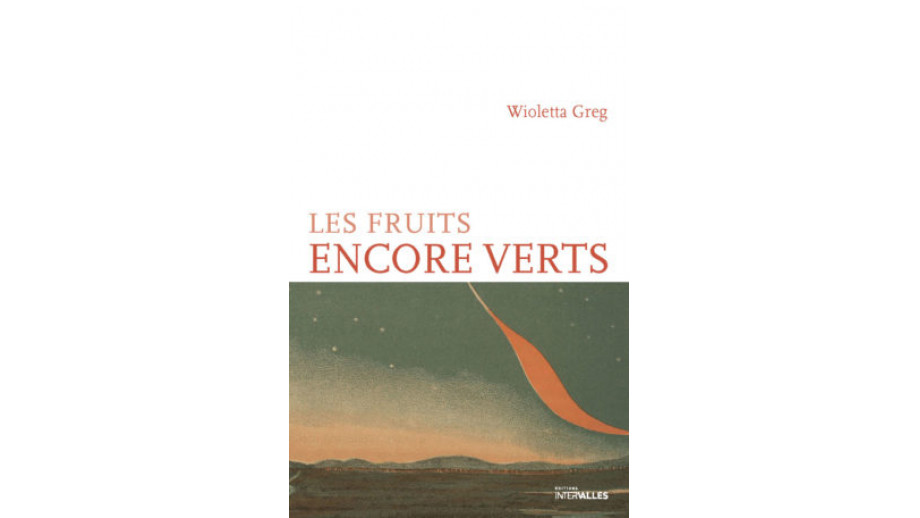 The Polish Book Institute supports the French publication of "Guguły" by Grzegorzewska
Last Monday, the translation of 'Guguły' ("Swallowing Mercury") was published. The book was translated by Nathalie Le Marchand. The publication of the work by Wioletta Grzegorzewska was supported by the Book Institute as part of the © POLAND Translation Programme
Les Fruits encore verts, which is the title of the French edition of the book, was published by the Editions Intervalles publishing house in Paris.
What is Swallowing Mercury? The book by Wioletta Grzegorzewska is an outstanding ballad about a Polish village in the times of the Polish People's Republic and about adolescence, which tastes like sour unripe fruit (the Polish title of the book, Guguły, translates literally into 'unripe fruit'). Wiola lives in a small village named Hektary in the Jurassic Highlands of southern Poland. Her world revolves around: going to school, beetle hunting, playing with peers, talking with her father, secretly watching a mysterious seemstress, and waiting for the arrival of John Paul II. It is here that she experiences love, eroticism, and death for the first time.
The English translation of Grzegorzewska's short stories, Swallowing Mercury, was nominated to Man Booker International Prize in 2017, the same prize that Olga Tokarczuk received a year later.