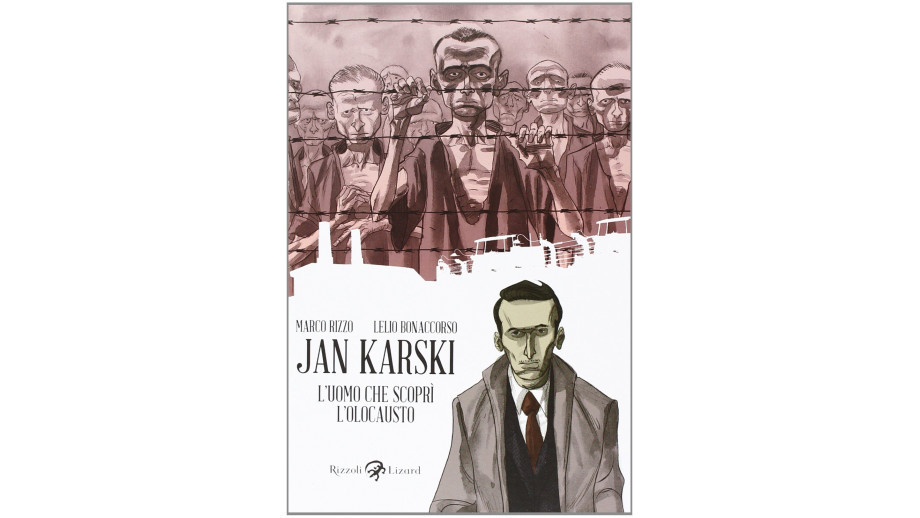 The graphic novel about Jan Karski will be published with the daily newspaper "La Repubblica"
The Italian graphic novel about the emissary of the Polish Underground State, Jan Karski, will be a supplement to the issue of the daily 'La Repubblica' from Friday 24 January. This is a publishing initiative in connection with the International Holocaust Remembrance Day.
A comic book Jan Karski. The Man Who Discovered the Holocaust was first published in Italy in 2014. It depicts him as an "inconvenient hero", ignored by the Allies.
The graphic novel, created by journalist Marco Rizzo and cartoonist Lelio Bonaccorso, was then published in connection with the announcement of the Year of Jan Karski in Poland on the 100th anniversary of his birth. The authors explained that they "decided to do him justice", telling the "incredible story" of his life.
"Nothing is more improbable than the truth" – this slogan accompanies the current edition of the so-called graphic novel, announced by the publishing house which publishes "La Repubblica" and the weekly "L'Espresso".
The authors of this biography of the Polish courier, unusual in its form, gave special attention to Karski's account, from London and Washington in 1943, of the annihilation of Jews, of which he was an eyewitness. The publishing house is distinguished by its very suggestive drawings, which show the horror of the Holocaust.
Italians were acquainted with the figure of Jan Karski in 2013, when his most important book Tajne państwo: opowieść o polskim Podziemiu ("Story of a Secret State") was first published in the country.
[source: Polish Press Agency (PAP), Sylwia Wysocka]