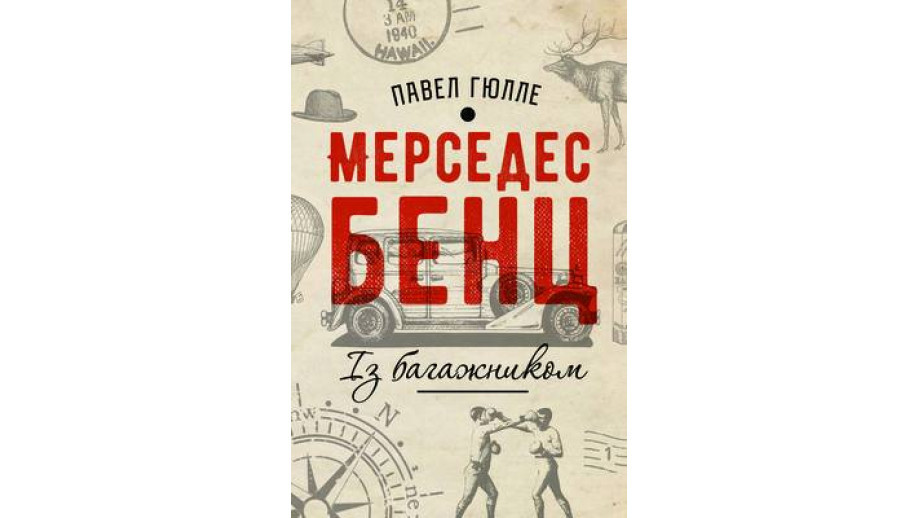 The Book Institute supported the Ukrainian edition of Paweł Huelle's prose collection
In Ukraine, Paweł Huelle's book Mercedes-Benz. Opowiadania na czas przeprowadzki: Winniczki, Kałuże, Deszcz, Cud, Stół ("Mercedes-Benz. Moving House and Other Stories") has been recently published. The book was translated by Łarysa Andrijewska. The publication was supported by the Book Institute as part of the ©POLAND Translation Programme.
The book was published by the end of 2019 by Anetta Antonenko publishing house in Kiev.
Mercedes-Benz is a hilarious nostalgic story about the past, picnics in pine forests, balloon competitions, and wonderful chrome-plated bodywork. Apart from the novel Mercedes-Benz, there are also stories that constitute an extraordinary saga, in which the history of Pomerania and Kashubia plays an important role. The past and the present are intertwined, ordinary events take on an unusual meaning, and everyday life hides many secrets.
With the support of the ©POLAND Translation Programme, Łarysa Andrijewska translated, among others, Dorota Masłowska's Wojna polsko-ruska ("White and Red", Kharkiv 2006) and Bolesław Prus's Opowiadania i nowele ("Short Stories. Selections", Kiev 2017).