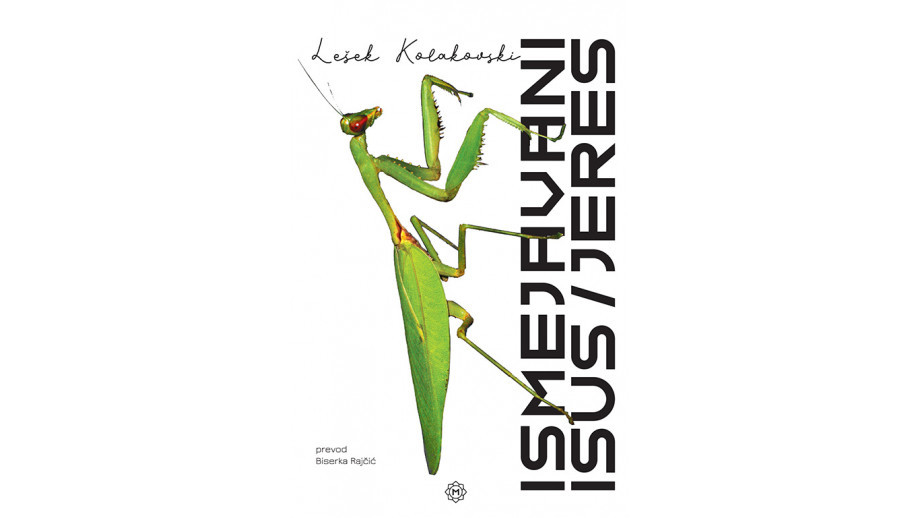 The Book Institute supported the translation of Kołakowski's essays into Serbian
A translation of two books by Leszek Kolakowski, Jezus ośmieszony ("Jesus Ridiculed") and Herezja ("Heresy"), has been published in Serbia. The translation of Biserka Rajčić was supported by the Book Institute as part of the ©POLAND Translation Programme.
The translation of the books Ismejavani Isus and Jeres, as read the titles in Serbian translation, was published in a single volume by the Belgrade-based publishing house Treći Trg.
Heresy is the collection of texts of sixteen lectures Leszek Kołakowski delivered between November 1982 and February 1983 to the Polish radio station Radio Free Europe, which were unexpectedly found years later in a 'safe'. Jesus Ridiculed, on the other hand, is a text found in the author's archive, written by Kolakowski in French in the mid-1980s, which is an intriguing reflection on the presence of Jesus and Christianity in contemporary culture.
Biserka Rajčić is a person of exceptional merit for Polish culture and literature beyond the borders of our country, in Serbia and the Balkans. She has translated the greatest Polish authors such as Czesław Miłosz, Witold Gombrowicz, Tadeusz Konwicki, Wisława Szymborska, Ewa Lipska, Ryszard Krynicki, Sławomir Mrożek, Adam Zagajewski, and Kornel Filipowicz. In 2009, the Book Institute honoured her with the Transatlantyk Award for an outstanding ambassador of Polish literature abroad.