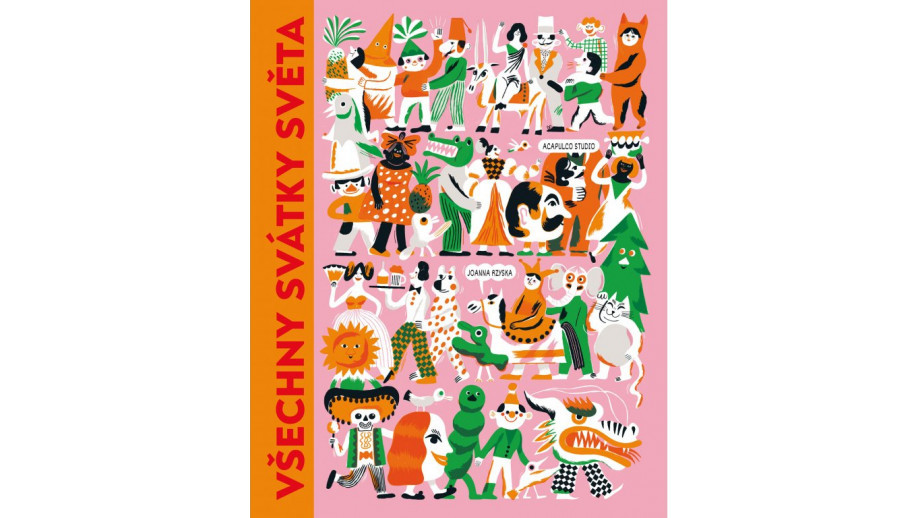 The Book Institute supported the Czech translation of the book "Wszyscy świętują" by Joanna Rzyska
A translation of Joanna Rzyska's book Wszyscy świętują ("Everybody Celebrates"), illustrated by Agata Dudek and Malgorzata Nowak, has been published in the Czech Republic. The publication of the book translated by Martin Veselka was supported by the Book Institute as part of the ©POLAND Translation Programme.
The book, the title of which reads Všechny svátky světa In Czech, was published by Prague-based Labyrint.
Everybody Celebrates is a book that awakens curiosity and open-mindedness in the youngest readers by showing them diverse and picturesque festivals from around the world. After all, people on Earth celebrate all sorts of occasions and do so in many different ways. And if it gives them so much joy, why not find out more about it?
Joanna Rzyska is a graduate in Romance philology from the University of Warsaw, translator, educator, founder of a French pre-school and school in Warsaw, and, for fifteen years, a co-founder of the publishing house Dwie Siostry. Everyone Celebrates is her only book as an author to date.
Małgorzata Nowak and Agata Dudek are two graduates of Warsaw's Academy of Fine Arts who together run the Acapulco graphic studio. They specialise in illustration and book design and have to their credit such titles as Anna Onichimowska's Tajemnica Malutkiej ("Little's Secret"), and MISTRZ. Spotkanie z Witoldem Lutosławskim ("MASTER. The meeting with Witold Lutosławski") by Anna Czerwińska-Rydel and Paweł Rydel.