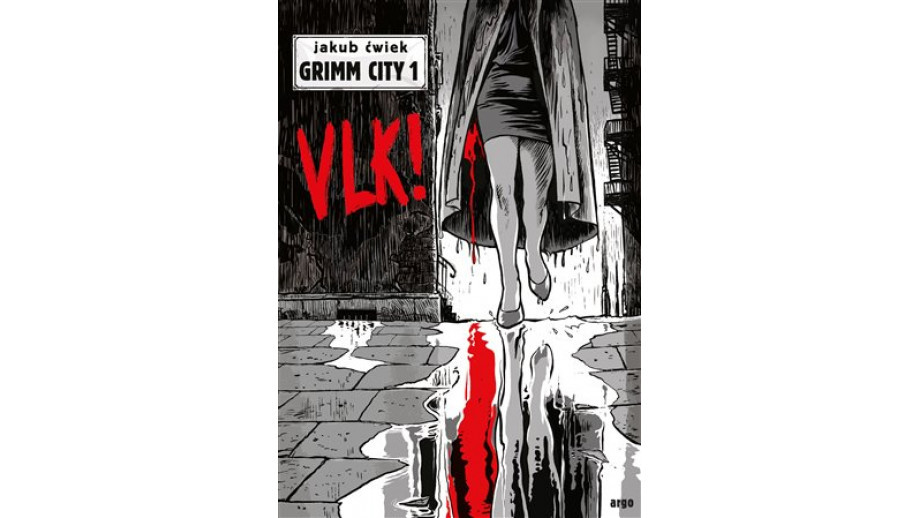 The Book Institute supported the Czech edition of "Grimm City" by Jakub Ćwiek
In the Czech Republic, the first part of the series Grimm City by Jakub Ćwiek has been recently published. The book was translated by Robert Pilch. The publication was supported by the Book Institute as part of the ©POLAND Translation Programme.
The book Vlk! Grimm City 1, which is the title of the Czech edition of Grimm City Wilk! ("Grimm City. Wolf!"), was published at the end of 2019 by Argo publishing house in Prague.
The city of Grimm, a gloomy metropolis enshrouded in clouds of thick blackness, is a place where it is as difficult to find justice as it is to find a cloudless sky. Built on the giant's body, propelled by its tarry blood and splinters of a carbon heart, it maintained a long established order. Until now. New Player enters the criminal scene ruthlessly, and the police officer Wolf is brutally murdered in his own home. Are these facts connected? And does a red hooded coat observed at the main murder suspect's make this a religious crime?
This time, Jakub Ćwiek treats his readers with a bitter, brutal noir crime story in an extraordinary world inspired by the American criminal underground of the 1920s and 1930s. In a city ruled by fear and... a story.