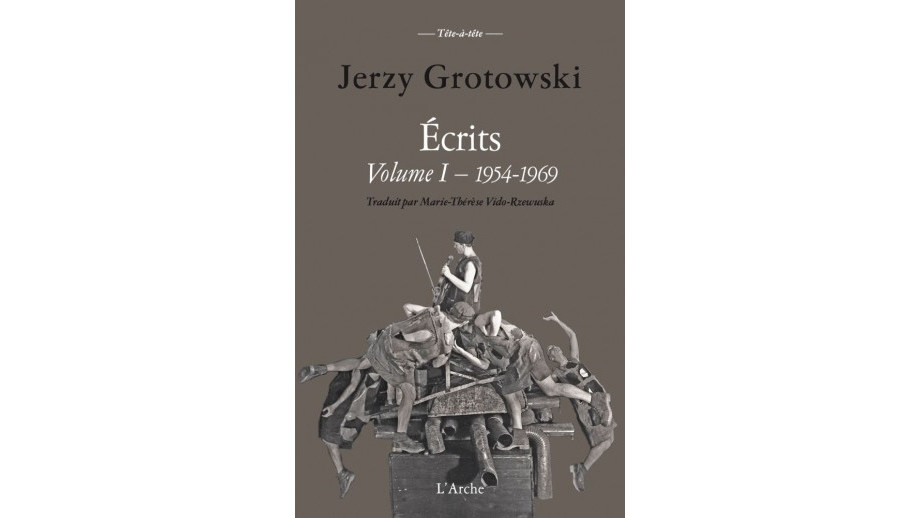 The Book Institute has supported the translation of Jerzy Grotowski's collected texts into French
A translation of the first volume of Jerzy Grotowski's collected texts has been released on the French market. The book's publication was supported by the Book Institute as part of the ©POLAND Translator Programme.
The book, entitled Écrits Volume I - 1954-1969, was published by the L'Arche Editeur publishing house. The author of the translation from Polish is Marie-Thérèse Vido-Rzewuska.
The first volume of Jerzy Grotowski's collected texts compiles articles, essays, reportage, as well as transcriptions of conferences and interviews. Most of the texts published in the collection have not been previously translated into French. In the volume, the readers will find examples of youthful political writing as well as stage texts, such as Apocalypsis cum figuris, staged in 1969, the last performance of the famous "Teatr Laboratorium" ("The Laboratory Theatre") run by Grotowski.
Jerzy Grotowski is widely regarded - both in France and around the world - as one of the greatest reformers of 20th century theatre.