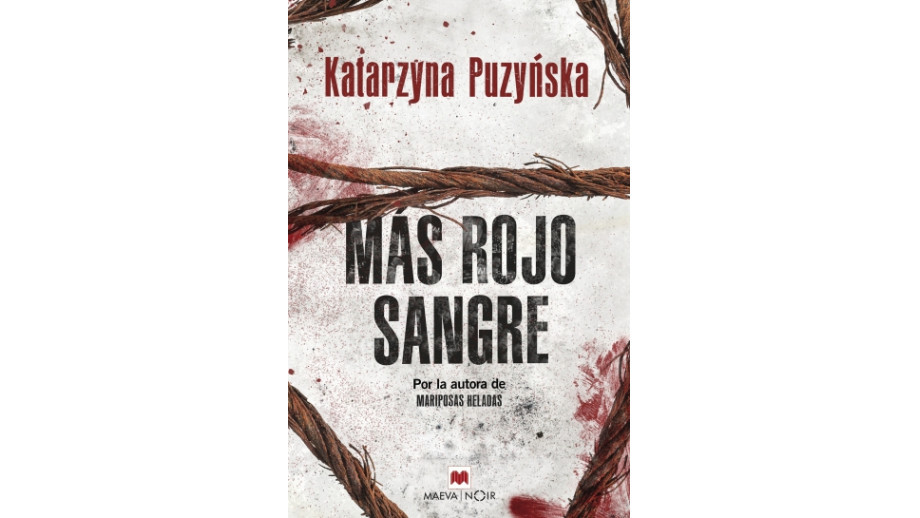 The Book Institute has supported the Spanish translation of Katarzyna Puzyńska's novel "Więcej czerwieni"
In Spain, the translation of the novel Więcej czerwieni ("More Red") has been published. The book was translated by Amelia Serraller Calvo. The publication of Katarzyna Puzyńska's book was supported by the Book Institute as part of the ©POLAND Translation Programme.
The book Más rojo sangre, as reads the Spanish title of the novel, was published by the Madrid-based publishing house Maeva Ediciones.
More Red is the second part of the Lipowo series. Summer in Lipowo is in full swing. Harvest in the fields begins and the apples ripen in the orchards. Police officer Daniel Podgorski feels that he is in the best moment of his life. Meanwhile, in the vicinity of a rather quiet Lipowo, two young women are killed. The perpetrator brutally mutilated their bodies. Criminal police from the town of Brodnica suspects that the two murders might be the work of a serial killer. Daniel Podgorski joins the investigative team led by the controversial Commissioner Clementine Kopp. The Police team is trying to find similarities between the two victims and create the killer's profile. The lack of progress in the investigation coincides with problems in the private life of the policeman. Will Podgórski discover what the real purpose of the murderer is? Will it be possible to prevent the death of another woman in time?
With the support of the Book Institute's ©POLAND Translation Programme, Amelia Serraler Calvo has recently translated the essays Orfeusz w piekle XX wieku ("Orpheus in the Hell of the Twentieth Century") by Józef Wittlin, a poetry collection Kochałam, kiedy odeszła ("I Loved When She Passed Away") by Anna Augustyniak, reportage Kuba. Syndrom wyspy ("Cuba. The Syndrome of an Island") by Krzysztof Jacek Hinz, as well as a collection of texts Jerzy Grotowski. Źródła, inspiracje, konteksty ("Jerzy Grotowski. Sources. Inspirations. Contexts") by Zbigniew Osiński.