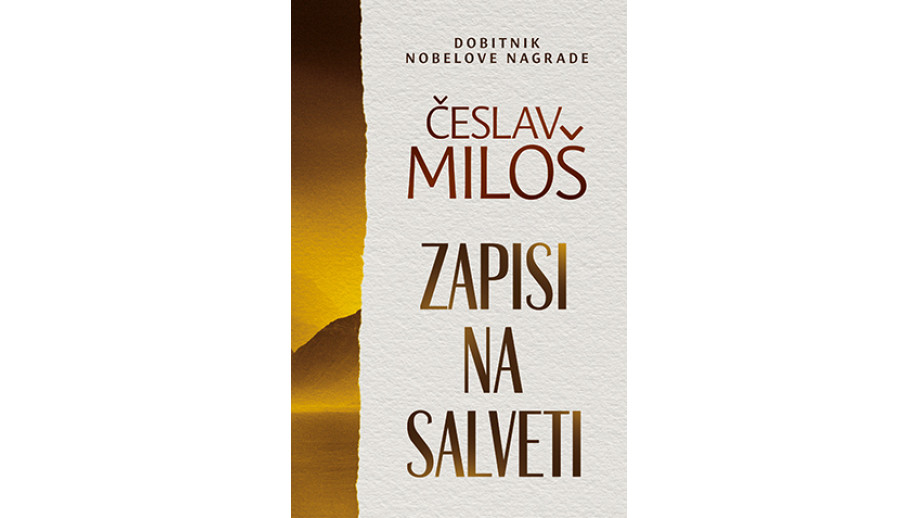 The Book Institute has supported the Serbian edition of Czesław Miłosz's "Legendy nowoczesności"
A translation of Czesław Miłosz's selection of essays Legendy nowoczesności ("Legends of Modernity" has been published in Serbia. The book was translated by Ljubica Rosić. The publication was supported by the Book Institute as part of the ©POLAND Translation Programme.
Zapisi na salveti, which is the title of the Serbian edition of the book, was published in January by Laguna publishing house in Belgrade.
Legends of Modernity is a collection of essays written during the war and, at the same time, a profound coming-to-terms of an intellectual with modern myths and ideals, carried out in the face of their defeat, and accomplished in a series of excellent essays devoted to outstanding texts, both literary (Defoe, Balzac, Stendhal, Gide, Tolstoy, Witkacy) and philosophical (James, Nietzsche, Bergson). The second part of the volume is filled with essayistic correspondence between Miłosz and Jerzy Andrzejewski, originating from the same period and dealing with related topics.
Ljubica Rosić is the author of numerous translations of Czesław Miłosz's works, which were published with the support of the ©POLAND Translation Programme: Rok myśliwego ("A Year of the Hunter", 2002), Dolina Issy ("The Issa Valley", 2013), Wiersze ostatnie ("The Last Poems", 2013), Zdobycie władzy ("The Seizure of Power", 2013), Abecadło ("Miłosz's ABC", 2014), and Góry Parnasu ("The Mountains of Parnassus", 2016). Rosic has also translated Ryszard Kapuściński, Krzysztof Czyżewski, Aleksander Fiut, and Roman Ingarden.