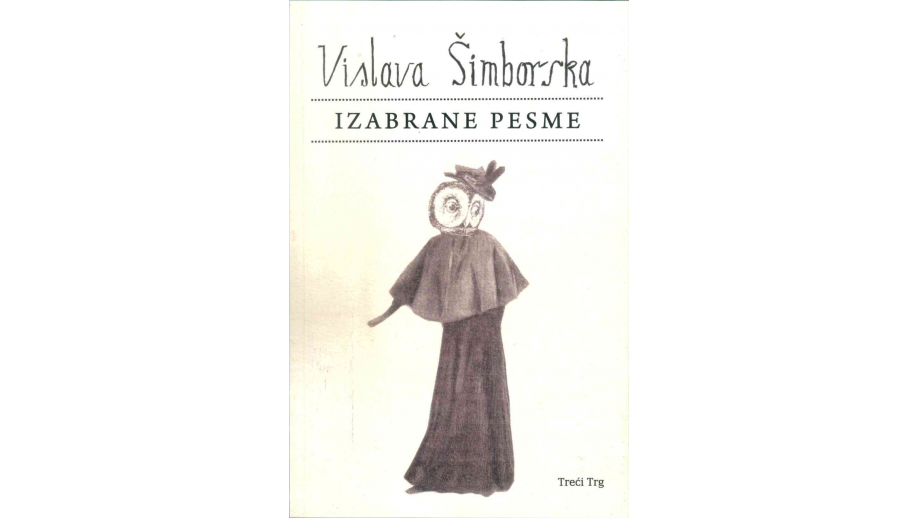 The Book Institute has supported the publication of Wisława Szymborska's poems in Serbian translation
A comprehensive selection of Wisława Szymborska's poems translated by Petar Vujičić and Biserka Rajčić has been reissued in Serbia. The creation of the translation was supported by the Book Institute under the ©POLAND Translation Programme.
The volume is entitled Izabrane pesme ("Selected Works") and was published by the Treći Trg publishing house from Belgrade.
Petar Vujičić was a prominent Serbian literary scholar and translator from Polish, Russian, Czech, and German, who died in 1993. He was a friend, translator, and tireless populariser of Zbigniew Herbert's poetry in the countries of the former Yugoslavia. In total, he has translated 150 books by authors such as Henryk Sienkiewicz, Eliza Orzeszkowa, Jarosław Iwaszkiewicz, Jerzy Andrzejewski, Tadeusz Różewicz, Stanisław Lem, as well as Fyodor Dostoevsky and Thomas Mann.
Biserka Rajčić is also a person of exceptional merit for Polish culture and literature beyond the borders of our country, in Serbia and the Balkans. She has translated the greatest Polish authors such as Czesław Miłosz, Witold Gombrowicz, Tadeusz Konwicki, Wisława Szymborska, Sławomir Mrożek, Adam Zagajewski, and Kornel Filipowicz. In 2009, the Book Institute honoured her with the Transatlantyk Award for an outstanding ambassador of Polish literature abroad.