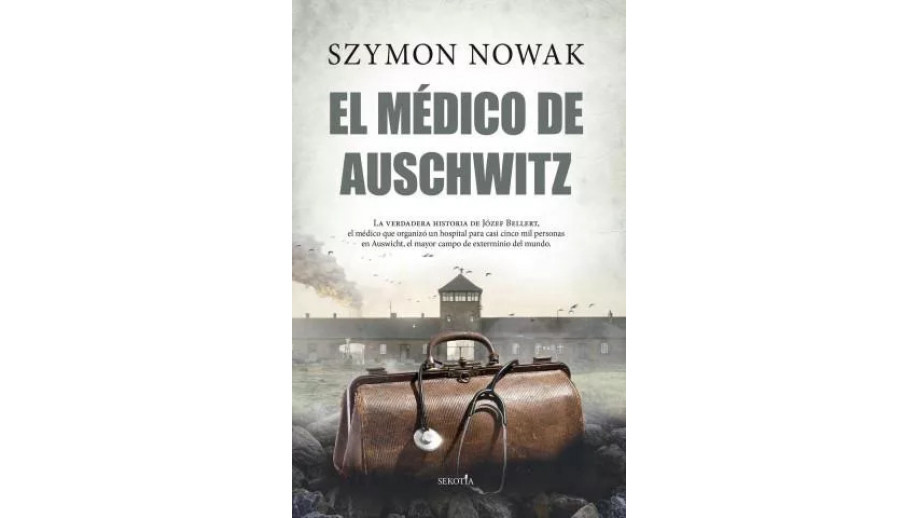 The Book Institute has supported the publication of Szymon Nowak's "Lekarz z Auschwitz" in Spanish
A translation of the book Lekarz z Auschwitz ("The Doctor at Auschwitz") by Szymon Nowak has been published in Spain. The publication of the book translated by Higinio J. Paterna Sanchez was supported by the Book Institute as part of the ©POLAND Translation Programme.
Nowak's book, which is entitled El médico de Auschwitz in Spanish, was published by the Almuzara publishing house.
The Doctor at Auschwitz, in a fictionalised form, tells the true story of Józef Bellert, a doctor who, in February 1945, together with more than thirty other medics and nurses, set up a huge field hospital on the grounds of the Auschwitz camp for 4800 former prisoners who were too weak to leave. The rescue operation was more successful than anyone expected - of the 4,800 people on the brink of death, as many as 4,400 were successfully brought back to life and health.
Szymon Nowak is a historian who works on a daily basis in the National Education Office at the Institute of National Remembrance in Warsaw. He has more than a dozen historical books to his credit, including Przyczółek Czerniakowski 1944 ("Czerniakowski Bridgehead", 2011), Oddziały Wyklętych ("Cursed Troops", 2014), Dziewczyny Wyklęte ("Cursed Girls", two parts: 2015 and 2016), and Dworzec Gdański 1944 ("Gdańsk Train Station", 2019). He has also published in military-historical journals such as "Militaria XX wieku", "Biuletyn IPN" and "Magna Polonia".