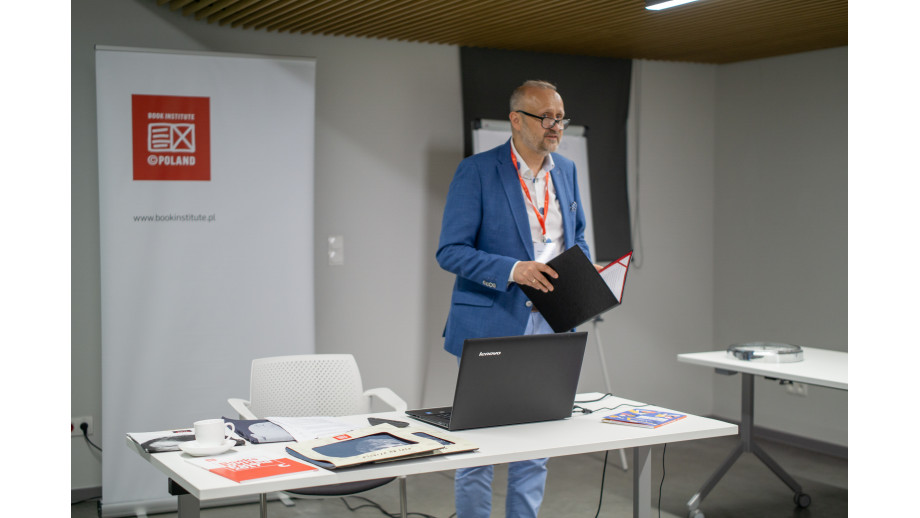 The 7th edition of the Polish Book Institute's Seminar for Foreign Publishers is open
The seventh Seminar for Foreign Publishers has just begun. The two-day event was opened by the Book Institute director, Dariusz Jaworski. The seminar is devoted to children's and young adult literature.
Director Jaworski welcomed the guests from abroad and said:
Polish publishers are waiting to get to know you. But they are not the only ones. Authors and illustrators will be here, too, which I find really inspiring. Therefore, you will have a chance to meet many people involved in creating books: from an idea to beautiful pictures and design, to book promotion.
The Institute's director ended the greeting by wishing the guests a fruitful and pleaseant stay in Kraków.
The deputy director of the Book Institute, Krzysztof Koehler, noticed that in the context of the seminar this day has a symbolic aspect, since it is also the end of the school year. Afterwards he presented the most important tasks and activities of the Institute, including the readership promotion and translation programs that focus on supporting children's literature, while also emphasising that the Institute co-finances publishing of "all kinds of books". The main point of his talk were the programs Sample Translations ©Poland and the ©Poland Translation Program.
Associate director Koehler also described the Institute's participation in foreign book fairs and a new initiative: the ambassadors of literature, the people who help publish Polish books abroad.