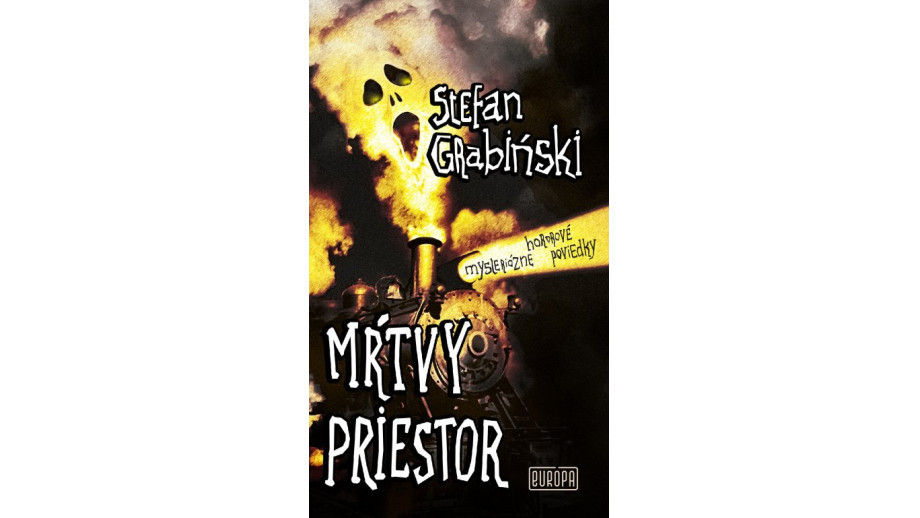 Stefan Grabiński's short stories in Slovak with support from the Book Institute
A collection of Stefan Grabinski's incredible short stories translated by Tomáš Horváth has been published in Slovakia. The publication of the volume entitled Mŕtvy priestor was supported by the Book Institute under the ©POLAND Translation Programme.
The book was published by the Europa publishing house based in Bratislava. This is a collection of horror short stories by Grabiński - a writer who is somewhat forgotten today, but still much appreciated by horror fans all over the world.
Stefan Grabiński (b. 1887, d. 1936) is Poland's most famous author of horror stories, often referred to as the "Polish E.A. Poe" or "Polish H.P. Lovecraft". In the first decades of the twentieth century, he published several collections of fantasy stories and several novels, and also produced plays and theoretical works. His best-known works include short stories such as Demon ruchu ("The Motion Demon"), Problemat Czelawy ("The Problem of Czelawa"), Maszynista Grot ("Engine Driver Grot"), and Muzeum dusz czyśćcowych ("'The Museum of Purgatorial Spirits"). In addition to the work of Edgar Allan Poe, his work was heavily influenced by parapsychology and the thought of philosophers such as Henri Bergson and William James.