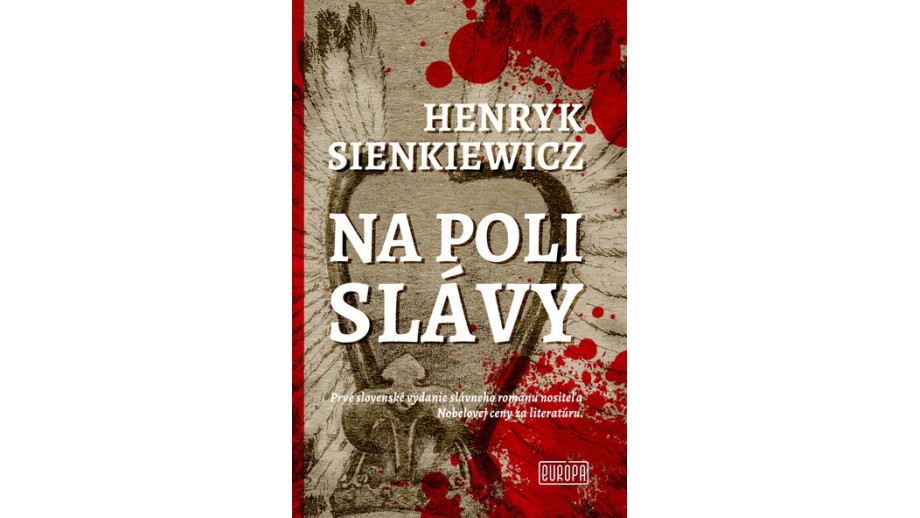 Slovakian translation of Sienkiewicz's "Na polu chwały" with the support of the Book Institute
In Slovakia, a translation of Henryk Sienkiewicz's Na polu chwały ("On the Field of Glory") has recently been published. The book was translated by Tomáš Horváth. The publication was supported by the Book Institute as part of the ©POLAND Translation Programme.
The novel Na poli slávy – as reads the title of the Slovak translation – was published by Europa publishing house in Bratislava.
The historical novel In the Field of Glory was published in Polish in 1906. Earlier, the novel had been published in two foreign languages: Russian (1904, 1905) and American English (Chicago 1905). From the very beginning, it was very popular. Almost immediately after the Polish edition, Czech and English (1906) and French (1907) were published, and various German-language editions were particularly numerous between 1906 and 1913.
Relatively small in volume, Sienkiewicz's novel is divided into 34 short chapters. It is set in the times of King John III Sobieski, a few months before the succour of Vienna and the Battle of Vienna. Against the background of the affair of a poor nobleman and an heiress of a great name, the author showed the everyday life and customs of the small and impoverished nobility in the then Republic of Poland. The story, maintained in a romantic-adventure convention, is in fact dedicated to showing the ethos of the Polish nobility, which, while showing both positive and a number of negative features, is nevertheless obedient to its main task and role - the knightly service and social duty to heed the call to arms at the beckoning of the Republic of Poland, in defence of the native Christian faith against the Muslim threat.
The translator of the novel, Tomáš Horváth, has worked on the works of Stefan Grabiński, Seweryn Goszczyński, and Andrzej Stasiuk, to name a few.