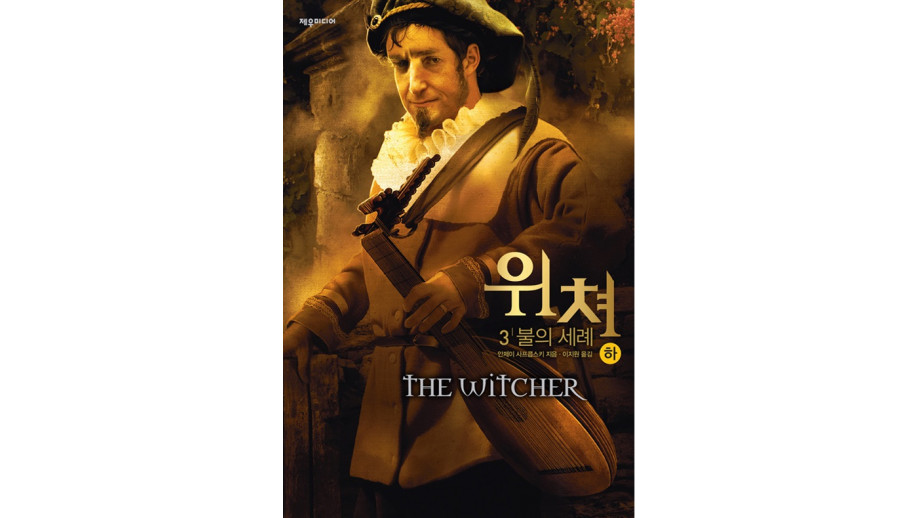 Sapkowski's "Chrzest ognia" in Korean with the support of the Polish Book Institute
In South Korea, the translation of Chrzest ognia ("Baptism of Fire") was published. The book was translated by Jiwone Lee. The publication of Andrzej Sapkowski's book was supported by the Book Institute as part of the ©POLAND Translation Programme.
The third volume of The Witcher series, Baptism of Fire, was published by the Jeumedia publishing house in Seoul. The Polish Book Institute has recently also supported other numerous translations of the books penned by the giant of Polish fantasy, including translations into Portuguese (published both in Portugal and Brazil), Romanian, Greek, and Danish.
Professor Jiwone Lee has rendered prodigious service to the promotion of Polish culture abroad. She studied Polish Philology and Russian Literature at the Faculty of Polish Studies of Hankuk University of Foreign Studies in Seoul as well as History of Art at the Jagiellonian University, and then at Adam Mickiewicz University in Poznań, where she lectured in 2000-2002. Apart from her teaching work in her home country, she also works as a curator (ALBUS Gallery, Seoul), writes books for children, and popularises Polish culture as a cultural event animator, translator, and literary agent. In 2013 she was awarded The Medal for Merit to Culture – Gloria Artis. She has translated over 50 books.