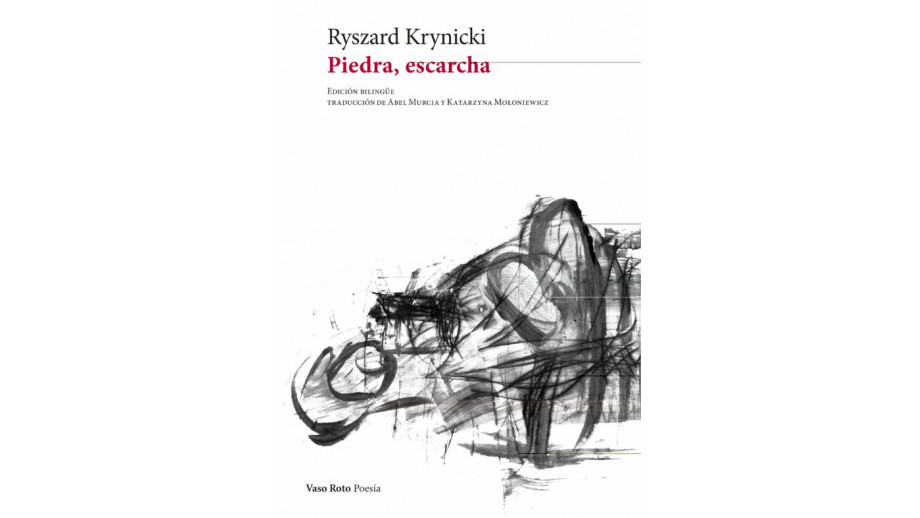 Ryszard Krynicki's "Kamień, szron" in Spanish with the support of the Book Institute
A translation of Ryszard Krynicki's poetry collection Kamień, szron ("Stone, Hoar Frost") was published in Spain. The publication of the translation by Abel Murcia Soriano and Katarzyna Mołoniewicz was supported by the Book Institute as part of the ©POLAND Translation Programme.
The Spanish translation of Krynicki's book is entitled Piedra, escarcha and was published by Vaso Roto, a publishing house specialising in poetry.
Krynicki's comprehensive volume was first published in Poland in 2004 and was nominated for the Nike Literary Award a year later. It includes the previously known poetry series Hoar frost, three autobiographical prose works, as well as several new series, including Wiersze podróżne ("Travel poems"), Nowe xenie (i elegie) ("New xenes (and elegies)"), and Cztery tłumaczenia ("Four translations") - of Paul Celan, Hans Magnus Enzensberger, György Petri, and Jürgen Fuchs, i.e. poets very significant to Krynicki.
In 2012, the volume Stone, Hoar Frost was also nominated for the European Poet of Freedom Award.