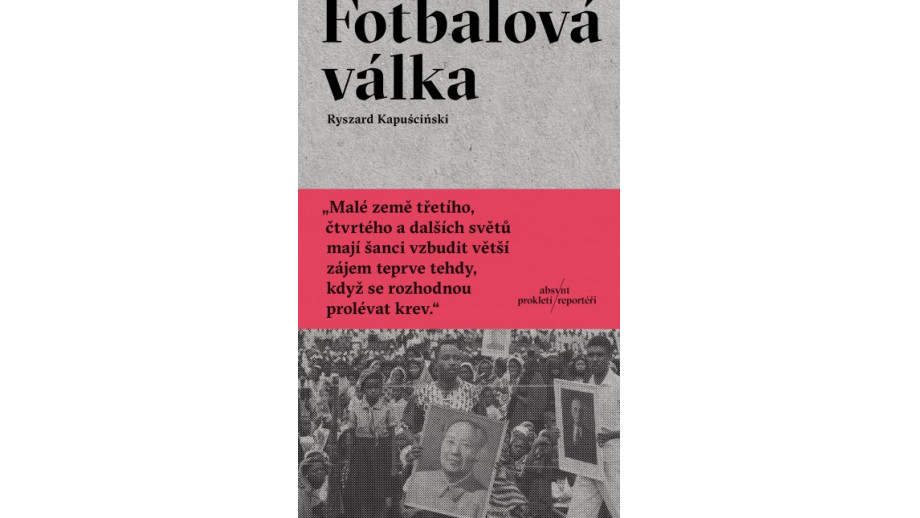 Ryszard Kapucinski's "Wojna futbolowa" in Czech with the support of the Book Institute
The Czech translation of Ryszard Kapuścinski's collection of reportage, Wojna futbolowa ("The Soccer War"), has recently been published. The book was translated by Dušan Provazník and Martin Veselka, and the publication was supported by the Book Institute as part of the ©POLAND Translation Programme.
The reportage Fotbalová válka, as reads the title of the Czech translation, was published by the Absinthe publishing house.
The Soccer War was first published in 1978. The book includes many stories from the life of a journalist travelling through the most dangerous places in Africa and Latin America. Reading the book, we can learn about many facts and events in countries such as Congo, Kenya, and Nigeria, among others.
The eponymous soccer war breaks out between Honduras and El Salvador indirectly as a result of a football match between the football teams of the two countries.