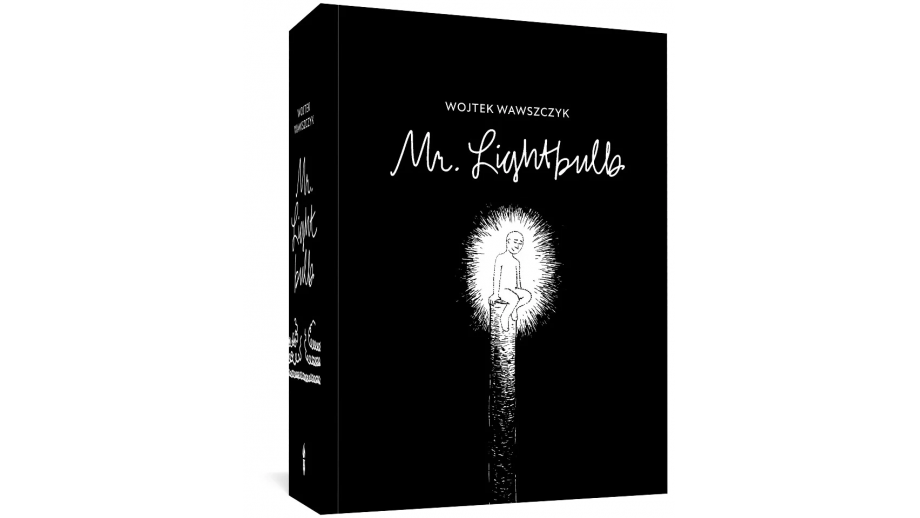 "Pan Żarówka" by Wawszczyk in the United States with support from the Book Institute
One of the most interesting Polish graphic novels of recent years, Pan Żarówka ("Mr.Lightbulb"), was recently published in the United States by the legendary Seattle-based publishing house Fantagraphics. The translation by Antonia Lloyd-Jones was supported by the Book Institute as part of the ©Poland Translation Programme.
Mr Lightbulb tells the story of a six-year-old who becomes a lightbulb as a result of an accident. Plugged in, he glows but he also burns. His parents aren't doing much better. The boy's father was ironed with an iron and his mother broke in half. Literally. Growing up with them is not easy and forces the protagonist to leave home in search of meaning and his own safe space. But can this work when everything is conspiring against him?
Mr Lightbulb, the publishing debut of Wojtek Wawszczyk, a well-known director of animated films (Jeż Jerzy ["George the Hedgehog"], Kacperiada), is an epic, surreal story about the unrequited love of life.
The author of the translation, Antonia Lloyd-Jones, is one of the most outstanding translators from Polish into English; she has translated, among others, Jacek Dehnel, Paweł Huelle, Jarosław Iwaszkiewicz, Zygmunt Miłoszewski, Jacek Hugo-Bader, Mariusz Szczygieł, and Artur Domosławski. She is also one of the mentors of the younger generation of translators. For her merit to Polish culture, she was awarded the Gloria Artis medal in 2019 and, in 2018, the Transatlantyk Award awarded by the Book Institute.
***
An interview with Wojtek Wawszczyk will soon appear on our website as part of our Bedside Table' series.