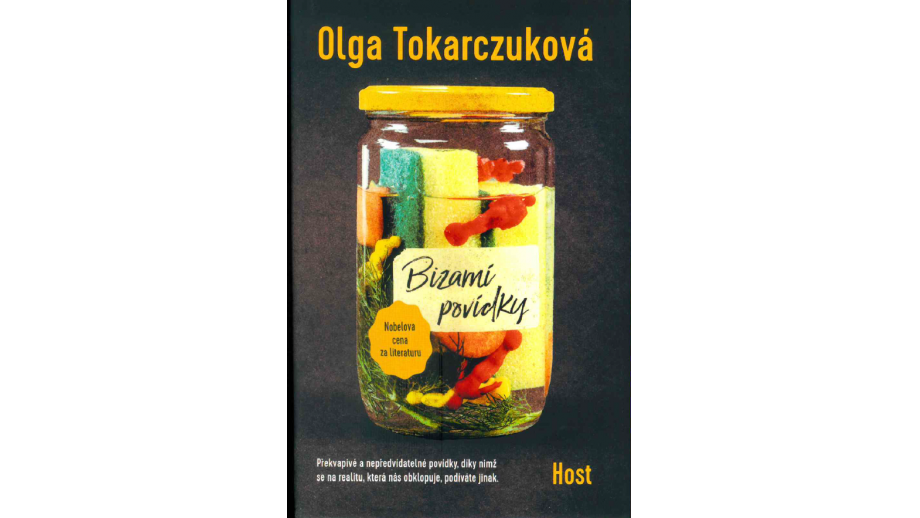 Olga Tokarczuk's "Opowiadania bizarne" in Czech with the support of the Book Institute
In the Czech Republic, a translation of Olga Tokarczuk's Opowiadania bizarne ("Bizarre Stories") has been published. The book was translated by Petr Vidlák. The publication was supported by the Book Institute as part of the ©POLAND Translation Programme.
The collection Bizarní povídky, as reads the title of the Czech translation, has been recently published by Host publishing house in Brno.
Bizarre Stories is the latest collection by Olga Tokarczuk. The book includes surprising and unpredictable stories that give us a different view of the reality around us.
Originating from French, the word 'bizarre' means strange, changeable, but also funny and unusual. This is what Olga Tokarczuk's latest book is like: startling and evasive of all categories.
Ten stories. Each of them takes place in a different space. Volhynia during the Swedish Deluge, modern Switzerland, remote Asia, and imaginary places. What is a sense of strangeness and where does it come from? Is strangeness a feature of the world or is it within us?
The changing rhythm of the stories makes it impossible for a reader to be sure for a moment what will happen on the next page. Olga Tokarczuk takes us out of our comfort zone, indicating that the world is becoming increasingly unfathomable. The elements of the grotesque, black humour, fantasy, and horror present in the stories demonstrate that nothing in our reality is what it seems.