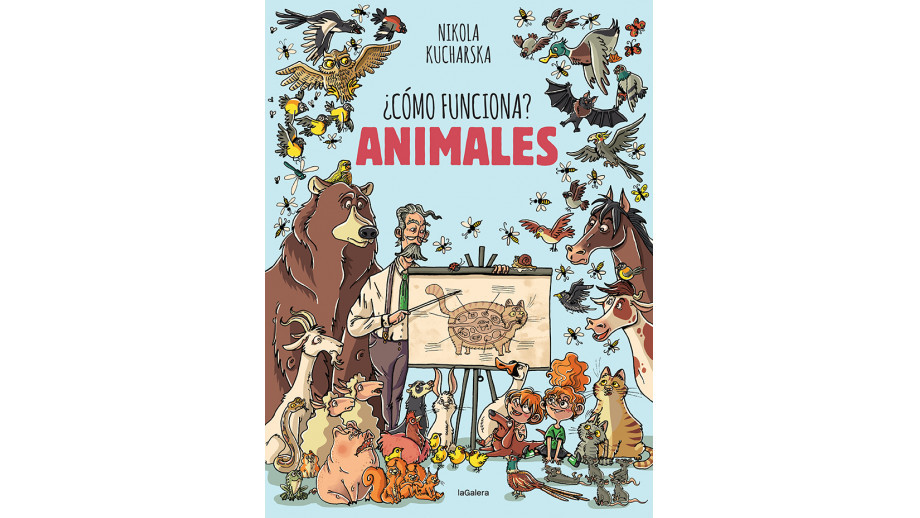 Nikola Kucharska's "Jak to działa? Zwierzęta" in Spanish with the support of the Book Institute
A translation of Nikola Kucharska's book Jak to działa? Zwierzęta ("How Does it Work? Animals") has been published in Spain. The publication of the book translated by Karolina Jaszecka was supported by the Book Institute as part of the ©POLAND Translation Programme.
Com funciona? Animals, as reads the Spanish translation of the book, was published by the La Galera SAU publishing house in Barcelona.
How does it work? Animals is a book for children about animals. The main character of the book is Klara, who, in the future, would like to do a job that is closely related to them (even if she doesn't quite know yet what kind of job it will be). Brimming with humour and filled with detailed illustrations, the publication allows children to learn lots of things about animals - both interesting facts and completely practical information.
Nikola Kucharska is an illustrator and author of many books and comics for the youngest readers. Very popular with the youngest readers is her How Does it Work? series, which, in addition to Animals, includes Budowle ("Buildings"), Sport ("Sports"), and Książki ("Books"). The author cooperates with many publishers, not only in Poland, but also in France, China, Russia, Korea, Germany, or Spain.