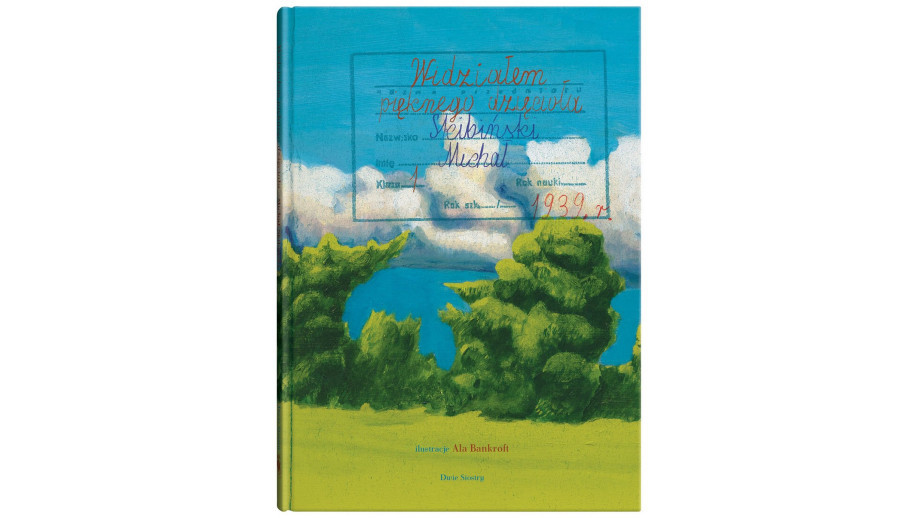 Michał Skibiński and Helena Stiasny receive a prestigious mention in Bologna!
The book Widziałem pięknego dzięcioła ("I Saw a Beautiful Woodpecker") by Michał Skibiński with illustrations by Helena Stiasny (appearing so far under the pseudonym Ala Bankroft) has been recognised in the OPERA PRIMA category in the BolognaRagazzi Award 2020 awarded by the International Book Fair in Bologna - the largest and most important book fair for children and young people in the world.
The BolognaRagazzi Award is the most prestigious international award for children's and youth books, comparable to the Oscars. It is awarded to publishers by the international Bolognia Children's Book Fair for the most interesting book for children and young people in terms of their graphic and editorial qualities.
Every year, the award is presented in three permanent categories (Fiction, Non Fiction, and Opera Prima - for debuting authors and illustrators) and one or two special categories.
I Saw a Beautiful Woodpecker is a painterly illustrated authentic children's diary from holidays interrupted by war. An eight-year-old Michał was given a holiday task: to write one sentence in his notebook every day. That's how a modest children's journal began to be made. Every day, the boy recorded one ordinary event in it: walks and family meetings, games, and nature observation. But this holiday was special. It was 1939. On the first of September, the war started. From then on, the sentences written in the notebook were not so ordinary. The course of history has turned a handwriting exercise into a poignant documentary. Eighty years later, complemented by painterly illustrations, it became a unique book.
Michał Skibiński, the author of the diary, on the basis of which this book was created, lives to this day. In 1939, he lived with his parents and his younger brother in Warsaw's Mokotów district. He also spent the summer with his brother that year. First, in a boarding house in Anin district, under the care of a tutor, who after some time was replaced by his grandmother. Later, after a few days' stay in the family house, they were staying with their grandparents, who had a villa with a garden in Żoliborz district. After the war broke out, their grandfather took both boys to their great-grandfather's villa in Milanowek, where they were taken care of by their grandmother. In each of these places, an eight-year-old Michał wrote one sentence in his notebook every day. All of these entries are included in the book as reproductions of the original notebook.