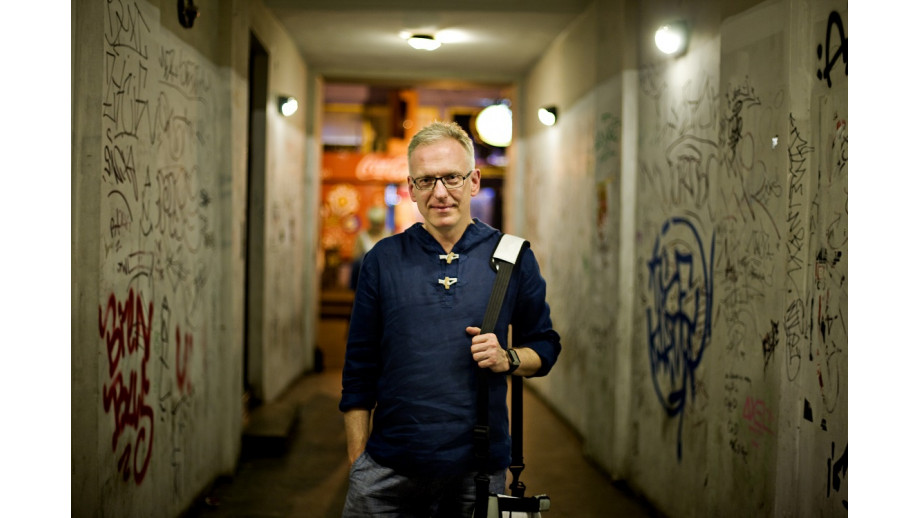 Mariusz Szczygieł's "Zrób sobie raj" in Macedonian with the support of the Book Institute
In Macedonia, a translation of Mariusz Szczygieł's reportage Zrób sobie raj ("Make Your Own Paradise") has been published. The book was translated by Zvonko Dimoski. The edition was supported by the Book Institute as part of the ©POLAND Translation Programme.
The book Make Your Own Paradise was published by the Wostok publishing house in Bitola.
Make Your Own Paradise is another bestselling book about the Czech Republic by Mariusz Szczygieł after his first book, Gottland. Its first edition was published in 2010 and has already been translated into eleven languages.
The author paints the background to the story of contemporary Czechs and their culture, yet, at the same time, he is tormented by the question of whether one can be happy without religion. How does a country live without God? It is sometimes a straightforward, and other times hidden question, a chorus, which the reporter poses to his protagonists. Among them, we will find: Hrabal's friend and faecal poet Egon Bondy, the funniest Czech Halina Pawlowsk, sculptor and provocateur David Cerny, translator of Polish literature Helena Stachova, and photographer Jan Saudek.
The book won the hearts of readers surprised by the image of our southern neighbours. Reviewers noted that Szczygieł had unveiled a mysterious tribe to the Poles.
As part of the ©POLAND Translation Programme, the Book Institute has also supported six other translations of Make Your Own Paradise into the following languages: Czech (2011, translated by Helena Stachová), French (2012, translated by Margot Carlier), Italian (2012, translated by Marzena Borejczuk), Hungarian (2012, translated by Mihályi Zsuzsa), Romanian (2018, translated by Crisitina Godun), and Slovak (2019, translated by Miroslav Zumrík).
With the support of the Translation Programme ©Poland, in recent years, Zvonko Dimoski has also translated Michał Witkowski's Lubiewo ("Lovetown", Ars Libris, Skopje 2015), Władysław Reymont's Bunt ("Revolt", Wostok, Skopje 2017), Andrzej Maleszka's Magiczne drzewo. Czerwone krzesło ("The Magic Tree. The Red Chair", Libi, Skopje 2017), and Jarosław Mikołajewski's Wędrówka Nabu ("Nabu's Journey", Ars Lamina, Skopje 2019).