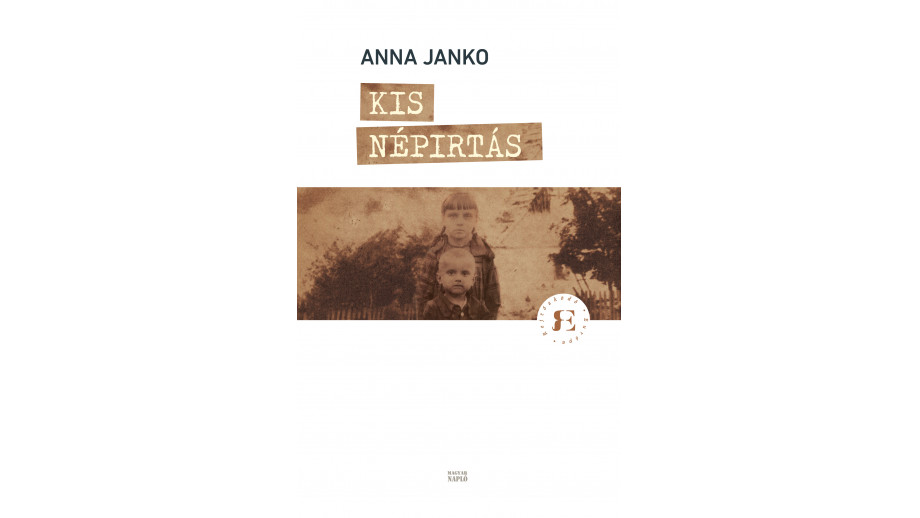 "Mała Zagłada" by Anna Janko in Hungarian with the support of the Book Institute
In Hungary, the translation of Mała zagłada ("A Little Annihilation") by Anna Janko, translated by Klára Körtvélyessy, has just been published. The publication of the novel was supported by the Book Institute as part of the ©POLAND Translation Programme.
The book Kis népirtás, as reads the Hungarian translation of the book, has been published by Magyar Napló Kiadó publishing house.
Sochy in Zamość region, June 1, 1943. It took a couple of hours for the village to disappear. The buildings were burned down. Residents executed. Among the smouldering ruins, there was one house left, few adults, and several children. Among them is nine-year-old Terenia Ferenc, Anna Janko's mother. The girl saw the Germans murder her family. The inhuman image has accompanied her for years in the orphanage to never let itself be forgotten...
A Little Annihilation by Anna Janko is not yet another tragic family story taken out of the obsolescence of World War II. It's a powerful, contemporary accounting with the trauma of the second generation marked by fear. The brutal, naturalistically described history of the suppression of a Polish village becomes a starting point for presenting ethical and existential helplessness.
The Book Institute has also recently supported the translation of A Little Annihilation into English (A Little Annihilation, translated by Philip Boehm, a winner of the Found in Translation award for the translation of Hanna Krall's book Chasing the King of Hearts).