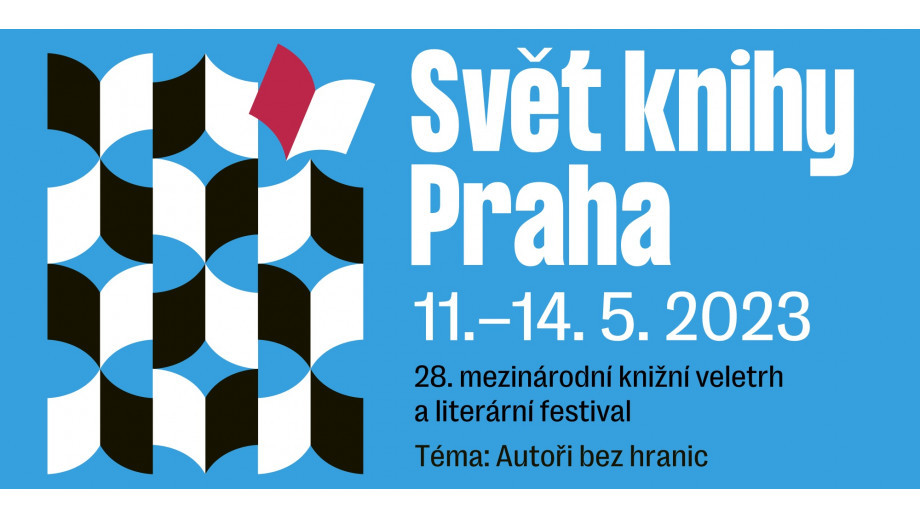 Literary Festival "Svět knihy" began with the slogan "Authors without borders"
The 28th edition of the largest Czech meeting of writers and publishers, the Svět knihy Literary Festival, was inaugurated in Prague on Thursday. This year, no country acts as guest of honour and the slogan 'Authors without borders' is intended to emphasise the fact that writers cross more than just borders between countries.
Radovan Auer, director of the festival, told the Polish Press Agency (PAP) that previously, the festival's guests of honour had been individual countries such as France or Italy, and for this reason, authors straddling different cultures and languages were unlikely to appear in the Czech capital.
"It's not just about crossing national borders, because there are, for example, authors who cross borders and start creating in other disciplines of the arts. The current edition of the festival is more colourful than previous editions," believes Auer. He added that the new festival format resulted in an increase of around 10% in the number of exhibitors and invited guests from among the authors.
The Polish stand is sponsored by the Polish Institute in Prague and the Polish Book Institute.
Lucie Zakopalova, a representative of the Polish Institute, told PAP that Czech publishers are looking for new titles and also rely on authors who have already published a book in the Czech Republic. "Elzbieta Cherezinska's Gra w kości ("Game of Dice") has already been translated in the Czech Republic. We hope that the next book Harda ("The Widow Queen") will be successful," she declared.
According to Zakopalova, Czechs are interested in literature created by women, and Cherezinska's book additionally focuses on women in the Middle Ages. In addition to Cherezinska, festival guests from Poland include Aleksander Kaczorowski, Piotr Socha, Sabina Jakubowska, and Urszula Jabłońska.
The festival will be an opportunity to meet Ukrainian writer Serhiy Zhadan, who is to present his novel Boarding School. In Prague, the writer will perform with his punk rock band Sobaki. Proceeds from the concert will be donated to one of the volunteer battalions fighting against the Russian army. Russian author Vladimir Sorokin, who lives in exile in Germany, will also be a guest at the festival.
The festival's traditional Jiří Theiner Award, which was previously awarded to two Polish translators, was this year awarded to Iranian women and writers.
From Prague, Piotr Górecki (Polish Press Agency - PAP)